A fine Autumn day.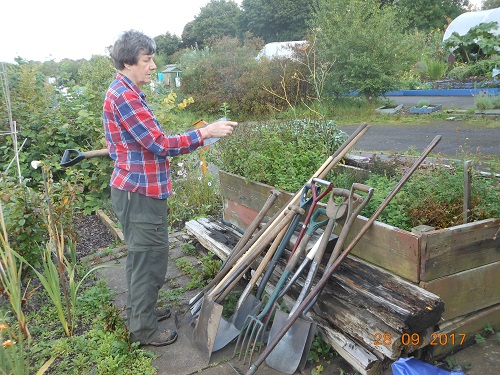 A very fine autumn day though a little warm for all the hard work.
We finally managed to tidy the shed – badly needed!    It is surprising how things accumulate even in the small shed we have.  It was also a good opportunity to clean and sharpen all the tools.
The grass had a cut and we dug out the bed which will be used as a plunge bed for the bulb workshop which is being held on the allotment this year on 7th October.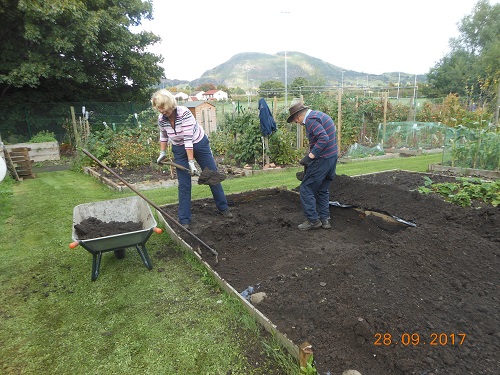 The sweetcorn is slow at ripening but still plenty of other veg to pick and enjoy. No more apples are ready yet, but still a good supply in the shed as well as the onions and potatoes. We had a picking of beans, cabbages and brokali and a few blueberries today.
Jobs for next week
General weeding around
Check the apples for picking