All packed and picked
All packed picked and ready for the Caley Spring Show.
Maybe a degree of overkill here but once you have grown them you might as well show them.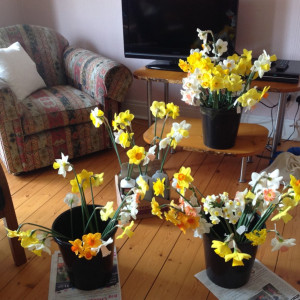 Cut flowers all labelled and selected.
The Caley workshop pots and this year even some pots of alpines.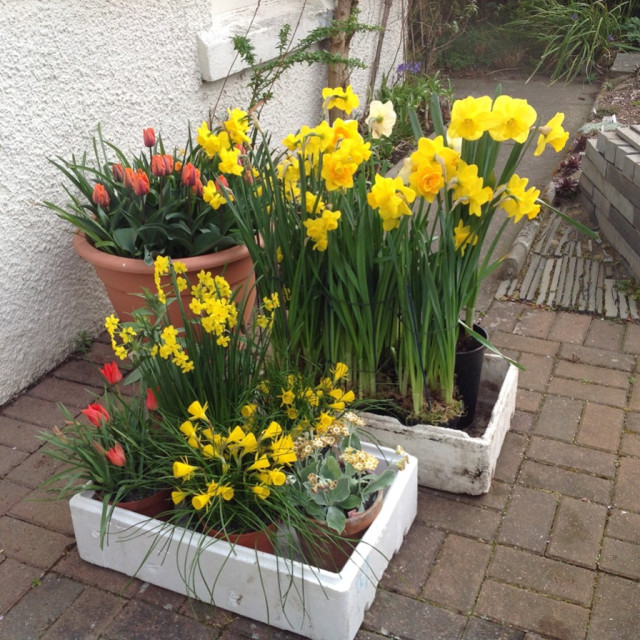 But some are sad at being left behind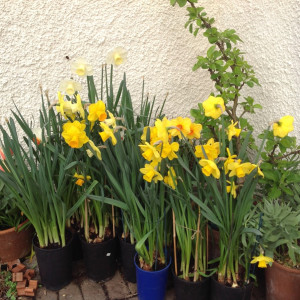 George
Note from Blog Editor: There is still  time to visit the show (Sunday 9th April at the Royal Botanic Garden Edinburgh, Fletcher building 12 noon – 5pm) to see how George fared.