Allotment update – Thursday 14 July 2016
The blogger has been on holiday but the allotmenteers have been working away as usual doing the weeding and watering and getting the kale planted out.
Today we concentrated on weeding the brassica and runner bean bed and the area at the apple trees which was being taken over by the foxgloves, poppies, feverfew, mint and phacelia; all good for the bees but taking moisture and goodness from the soil when we want it all for the ripening apple and fruit crops.
The gooseberry bushes planted between the apples were heavy with fruit and we have not had to net them for some years now, but you can't take anything for granted where food and birds are concerned, and this year the pheasants and possibly the magpies and crows have discovered a taste for unripe gooseberries. There are a few left deep inside the bushes but a lot of the new growth has been broken off by them standing on the branches.
The autumn planted onions were lifted and there is still time to sow some quick growing vegetables in the space.
The new branches on the soft fruit were tied in to the wire to keep them from breaking and out of the way of the fruiting branches. The raspberries were netted and we'll need to net the redcurrants next week.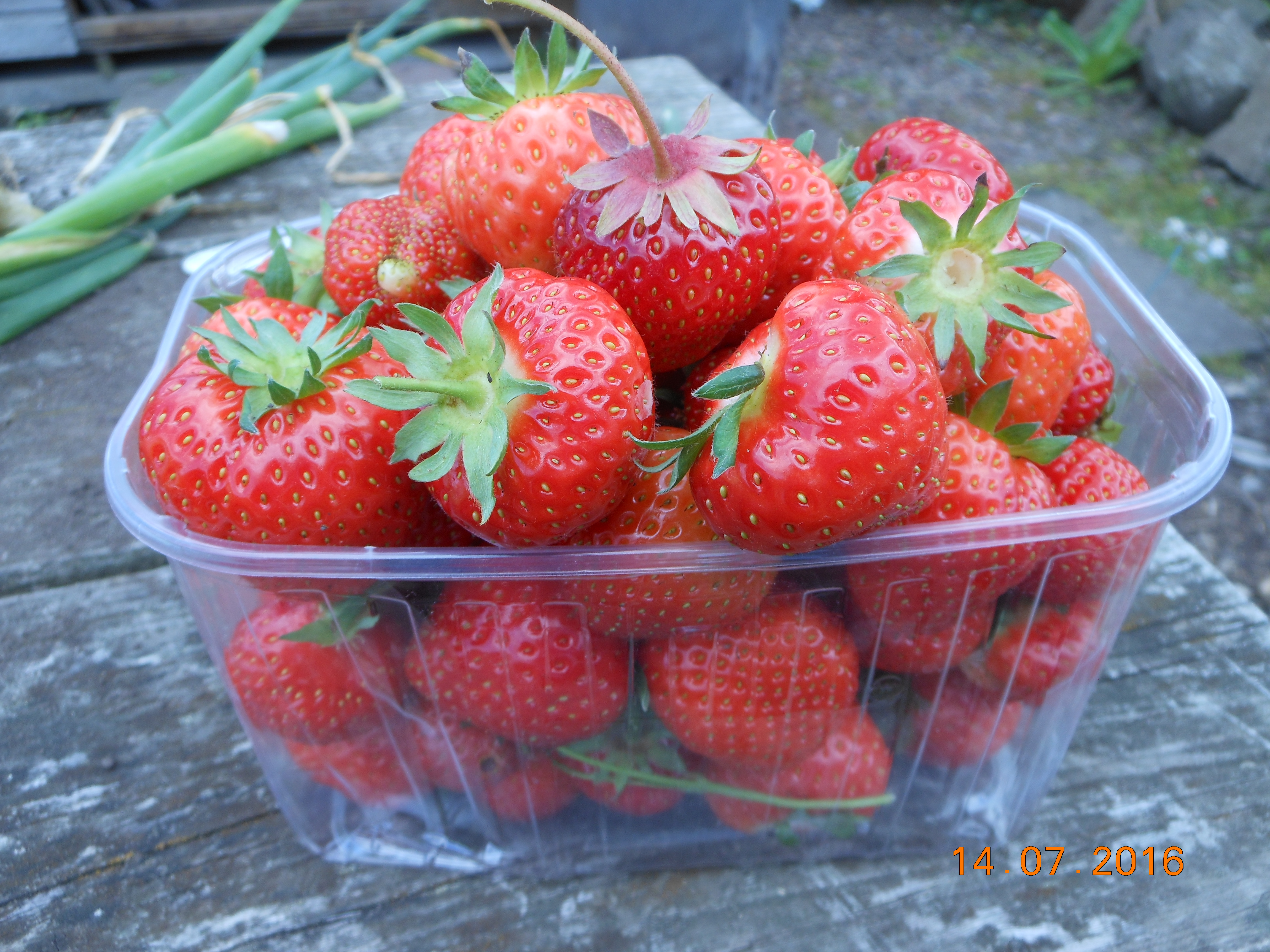 The strawberries are in full production and we are getting an amazing crop from the plants which are due for removal this year.  Perhaps they will get a reprieve.
Jobs for next week
Net the redcurrants
Sow beetroot and lettuce
Tidy up the strawberries, remove runners etc
More weeding and watering