Cacti – flowering
Cacti come in a range of shapes and sizes.  Cacti are succulents although not all succulents are cacti! They grow well on windowsills and sometimes the Whittle household has found a Cacti has outgrown its space so it has been split and offered at a Caley Show or meeting.  Last year we offered some small Mammilaria at the Christmas event at Saughton.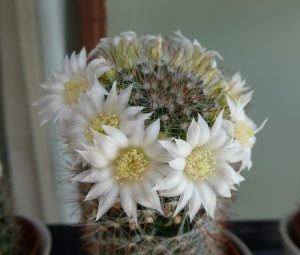 We still have a few at home which we had intended to offer at the Spring Show.  But as we couldn't have a Spring Show they are flowering away quite happily!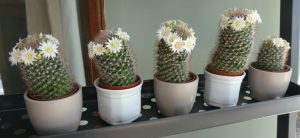 This Rebutia was from a previous cutting offered at a Spring Show.  Clearly Gill has looked after it as it is clearly very happy.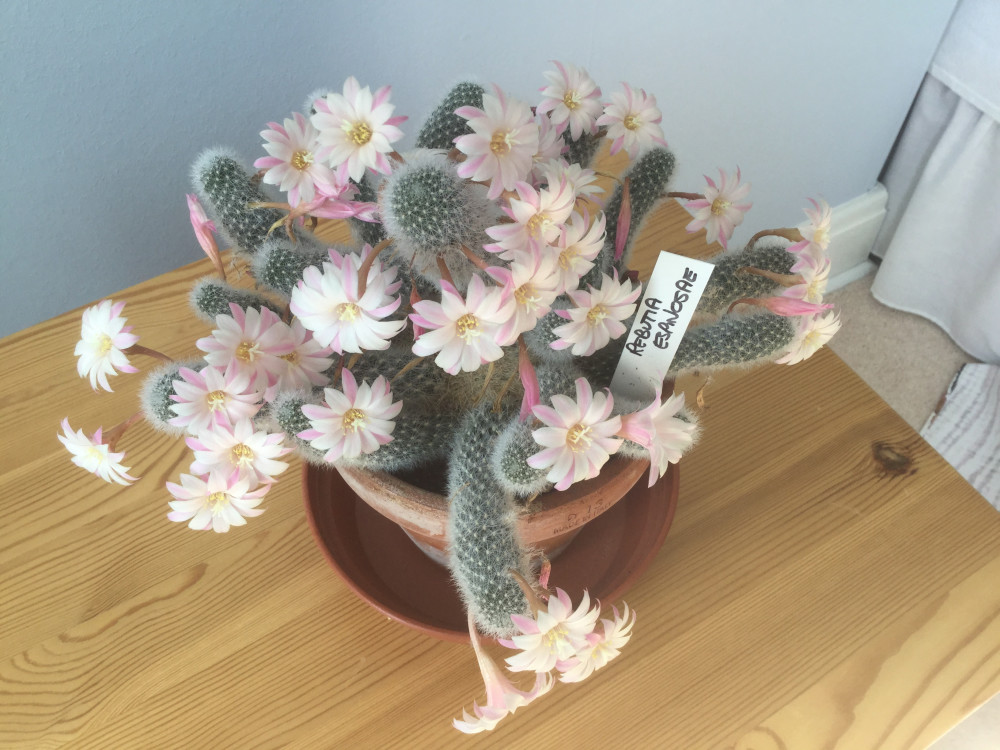 But it may be some time before the next Whittle offsets are taken as this Mammilaria seems quite happy.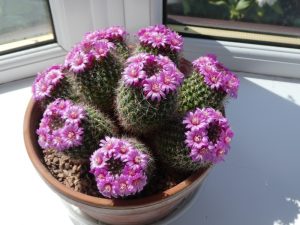 And finally a couple of pictures from Stan – as I said they come in all shapes and sizes..
Do you have a flowering Cacti?  Why not share it?