George's weekly update of the spring show pots
Strong winds, sleet, snow and blinks of strong sunshine have been the weather ingredients this past week. The bright blinks of sunshine between the showers have certainly helped the leaves colour up to a darker green and given them a growth spurt so this week all the pots had their second dose of liquid tomato feed.
The pots of Easterbrook Sunrise, Cameo Frills and Jersey Roundabout have all started to show their flower buds and if I turn the pots by a quarter turn each day it will help all the flowers to grow straight and level which is what the judges look for in pots of flowering daffs.
The pots of Lancaster and Firefox are not as well advanced yet I will keep an eye on their development and may have to bring them into the warmth of the house to speed them up a bit: but not yet.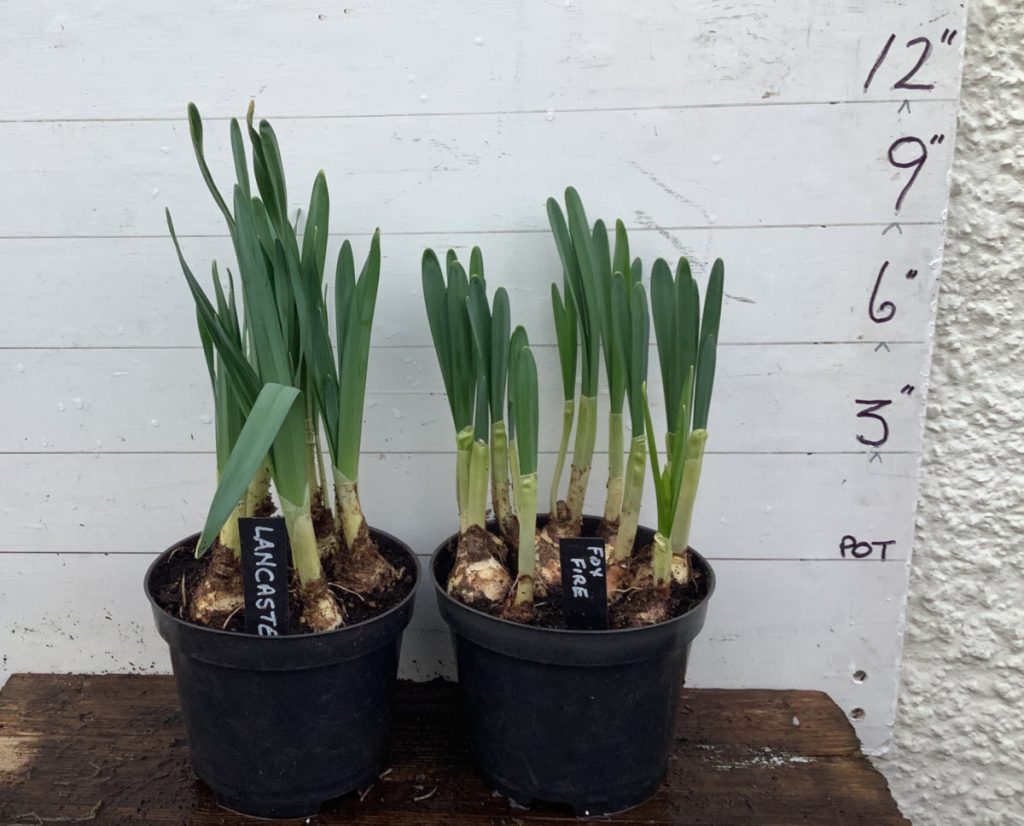 I think that the two pots of the Scamp Challenge will need some extra heat too but will wait until next week before I give them extra warmth.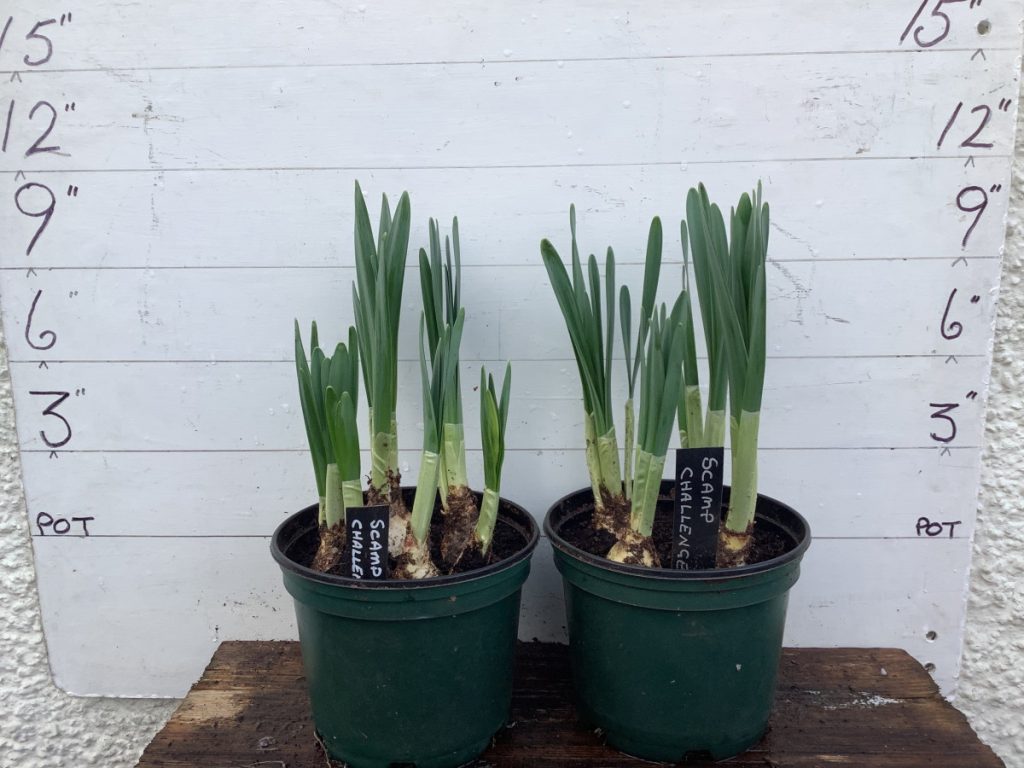 Last week I removed the extra flower spikes and surplus shoots from the pots of City of Haarlem and Miss Saigon Hyacinths. They have recovered from their major operations and are now starting to look much more presentable. The foliage on the pot of Haute Couture tulips has continued to extend and some of the leaves are starting to spread away from the stems. Soon the flower buds will appear.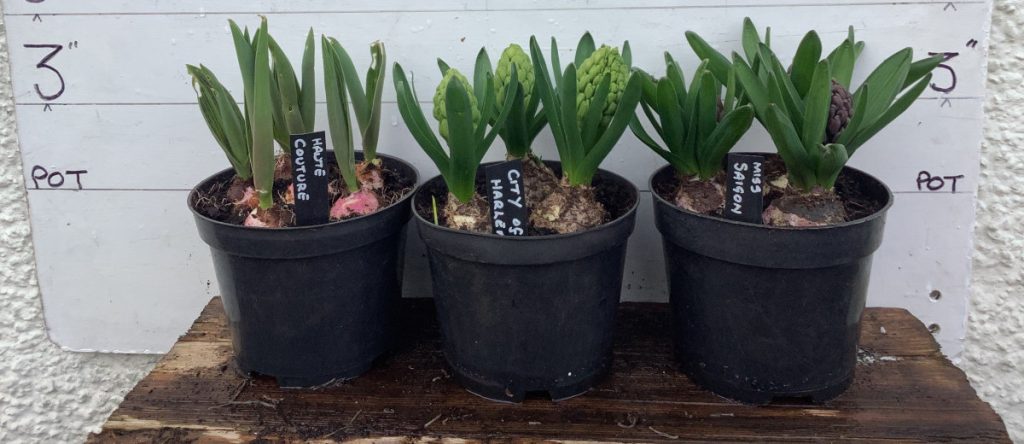 One week closer to the show, soon the colour will appear in some of the flower bud; exciting times.
Stay safe
George
Note from Pam: as not everyone lives in Sunny Joppa watch out for another blog from other growers soon!