Redcroft Garden News – 1st February 2015
Anna Buxton's blog from Redcroft Garden:
It isn't really Spring yet but there are marvellous scents wafting around in our garden.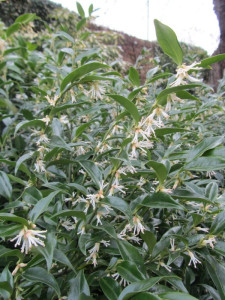 Sarcococca confusa has rather unimpressive white flowers but it gives off a beautiful scent, and when picked it lasts for ages and perfumes the whole house.
Daphne bholua is also in full flower now, and although you have to get close to appreciate it, it also has a lovely scent.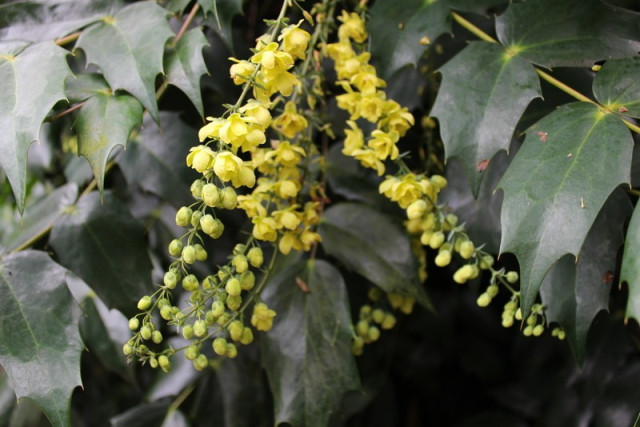 We have several plants of Mahonia bealei, apparently found by Robert Fortune in a garden in China in 1848 according to Alistair Watt's interesting article in the recently arrived Caledonian Gardener. This prickly shrub has lemon coloured flowers with a subtle scent, somewhat like lily of the valley which the flowers also resemble.
Anna