The Spring Show is on its way!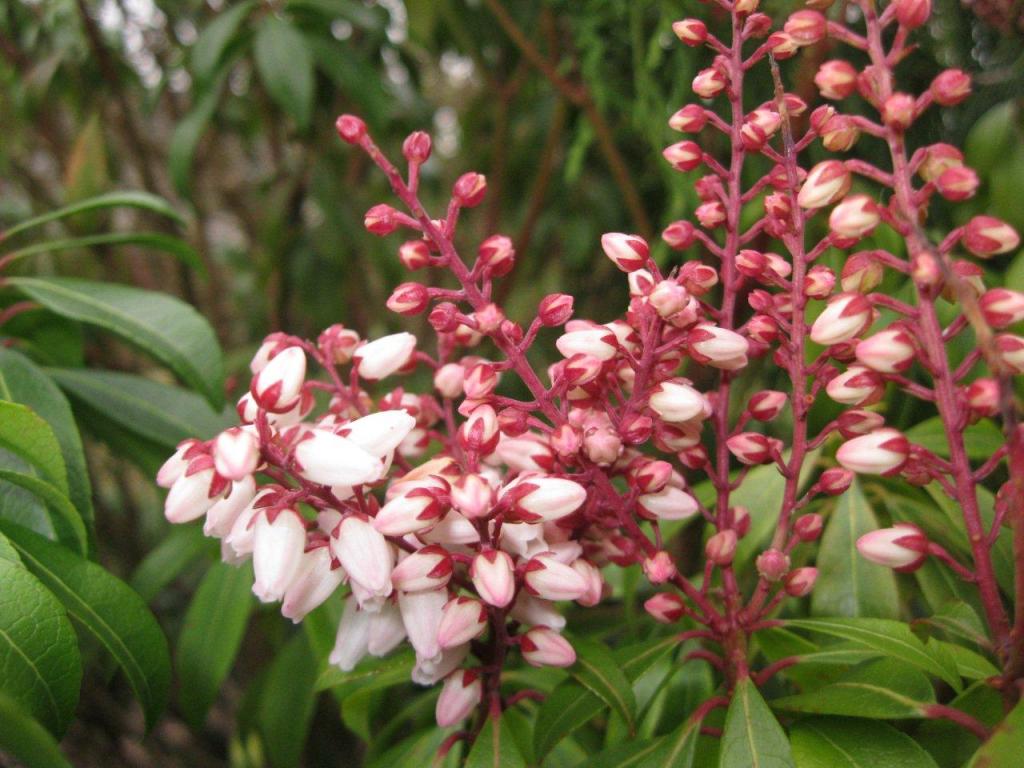 I have been trying to hold some of my pots back and encourage a few others to get a move on because it really is only a few days now, a fact that was reinforced when I opened the post to find a completed entry form for the Spring Show.
It really helps to have as many entry cards as possible done before the Friday rush! So get your thinking caps on.
I thought I would have a look round the garden to see if there was anything I could enter for the Any Spring Flowering Shrub (class 3.1 on the schedule).  But as it is important that these are not on the sudden oak death list, Viburnum 'New Dawn' is ruled out and so is the Pieris in the attached photo.  I think this would be in its prime by the 23rd!