Enjoying Gardening Scotland
There is still time to come to Gardening Scotland in the sunshine.  Gardening Scotland presents an opportunity to meet people from all over Scotland who enjoy gardens and gardening but it also a very enjoyable event for the whole family.  It also involves a large number of Caley members and other gardening groups.  On Friday morning for example the Joint Rock Committee (RHS, AGS & SRGC) met at the show to discuss  plants that might be put forward for awards.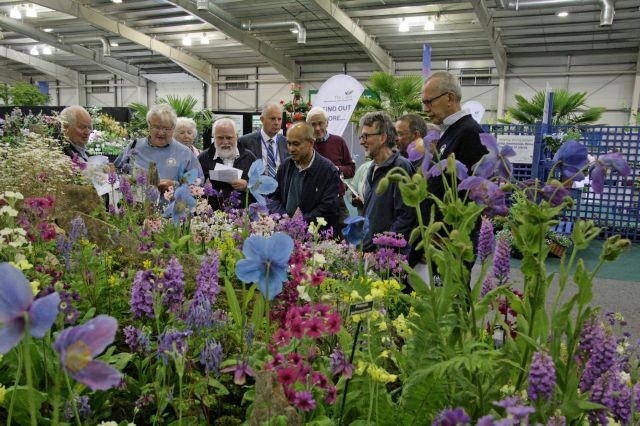 And at a special reception in the evening three Caley members who have volunteered at every single show for the past 17 years were presented with a special award.