Gardening Hints & Tips
Seasonal advice and growing tips for our varied Scottish climate. The huge diversity of landscape, weather and light conditions make gardening in Scotland both a challenge and a delight.  We do experience all four seasons – spring, summer, autumn and winter – although in some parts of Scotland the timings of the seasons may feel different!  
Don't miss the regular updates on activities and progress with fruit and vegetable growing from the Caley Demonstration Allotment in Edinburgh which feature on our blog page. 
The Joy of Leaf Mould
Leaf mould is the result of fungal action on dead leaves. Unlike garden compost which is predominantly the result of decomposition, when leaves break down it is as a consequence of fungal organisms feeding on them, mouldering them down. Sooner or later the result is that we get lovely crumbly leaf mould.
This happen naturally on the woodland floor. However in managed environments such as gardens it is not always appropriate to let leaves remain where they fall and we do need to clear them up. It is important to remember that in herbaceous beds, woodland gardens and more naturalised situations, decomposing leaves and vegetation shelter and nurture a large variety of wildlife and organisms. So there is a strong argument in favour of leaving them in place through the winter months.
Given that leaf mould is a natural free resource it's a no brainer to get going and make your own. Or, in fact, just collect it all together and let nature do all the work for you. Read more……..
Tips on fruit pruning
For lots of helpful tips on how to look after your fruit trees and bushes, click on the buttons below for fact sheets from George Anderson, gardening guru and Caley Honorary President.
Advice on handling compost
Following the reports of Legionnaires disease in Scotland linked to compost, Health Protection Scotland have reminded gardeners of a few simple good hygiene tips to help you during gardening:
Wear gloves.
Wear a dust mask if you are working on anything dusty, particularly indoors.
Wash your hands as soon as you finish.
If you are going to smoke, wash your hands before doing so.
As well as the general advice above, the following advice can help you avoid breathing in dust:
Store compost, potting mixes, mulches and soil in a cool place, away from the sun.
Open any bags carefully in a well ventilated area and if possible using a safety blade or sharp knife.
Keep the door or a window open in greenhouses or sheds when potting-up plants or filling hanging baskets.
Wear a dust mask if you are working on anything dusty, particularly indoors.
Plants for Scottish Gardens
When Ken Cox and Raoul Curtis-Machin started the research for their book 'Garden Plants for Scotland' they realised that the Royal Horticultural Society's (RHS) Award of Garden Merit (AGM) was of little use to Scottish gardeners as it was too south-of-England orientated.  Scotland has a very varied climate that suits a huge variety of plants. There are many plants that struggle in Scotland, due to lack of heat, the winter wet or other factors. On the other hand, there are many that perform better in Scotland (e.g. Meconopsis, Trilliums and Tropaeolum speciosum.)
The most serious flaw in the system, from a Scottish perspective, was the then standard RHS H4, defined as "hardy throughout the British Isles", but in reality, many plants were not reliably hardy in colder/inland gardens even in parts of England, and many more were tender in Scotland.  To help gardeners in Scotland they assembled an impressive group of Scottish horticultural expertise, to consider which plants should receive a Scottish Gardenplant award. Sometimes there was agreement, sometimes not. 500 plants were awarded the Scottish Gardenplant Award. It is not a definitive list (and there will be new varieties that should be considered) but it is a useful list to point you in the direction of the most reliable, tried and tested garden plants that are the best of their type for Scottish gardens.
Reading Material
There are a variety of books and websites that will give you information on different aspects of growing. Some useful books which address Scotland's growing conditions include:
Fruit and Vegetables for Scotland, Ken Cox and Caroline Beaton ( 2012)
Growing your own vegetables, Royal Botanic Garden Edinburgh (2012)
Garden Plants for Scotland, Ken Cox and Raoul Curtis-Machin (May 2008)(2nd Edition 2015).
For those of you interested in growing fruit trees, the online pollination checker from Ashridge Nurseries is an  excellent and easy to use tool  which will ensure you find the correct pollination partner for your tree.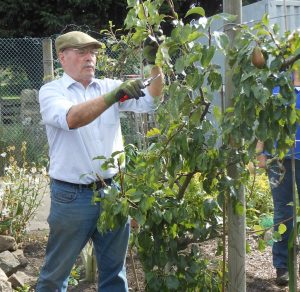 Summer Fruit Pruning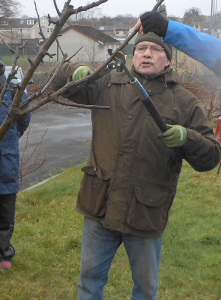 Winter Fruit Pruning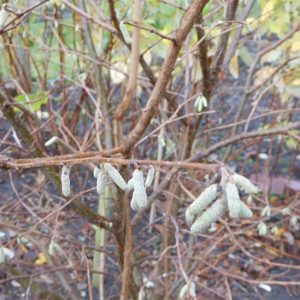 Hardwood Cuttings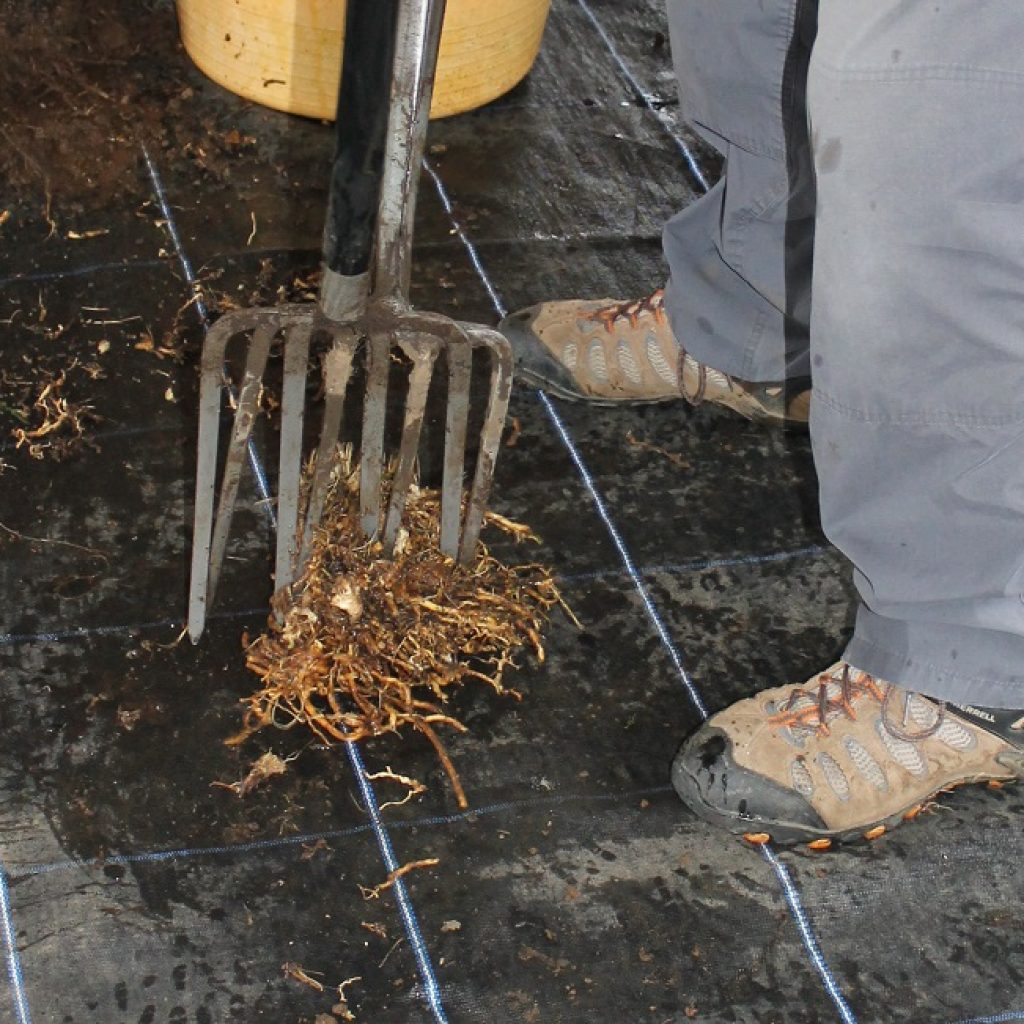 Propagation of Herbaceous Perennials