Caley Allotment
Allotment
The Caley runs a demonstration organic allotment at the Bridgend allotment site, Old Dalkeith Road, Edinburgh.
Click on the photo to access the album.
Activities
Members of the Society work on the allotment on Thursdays. They are usually there from 10am onwards. Members and visitors are welcome to visit and ask questions. New volunteers are very welcome to join the team. Occasional workshops are held on a variety of topics, so if there is something you want to learn keep an eye out for a suitable workshop.  We also have an annual open day which this year will take place on the 19th August, 2pm -4.30pm.  Why not come along and find out more about the allotment.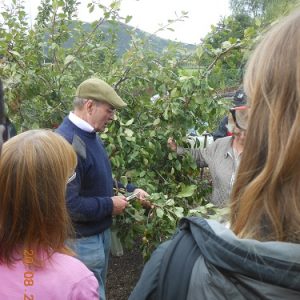 Want to find out how to prune your fruit trees?  Not sure what to do with your raspberries and strawberries?  Click below to download a fact sheet with lots of helpful tips from George Anderson of the Beechgrove Garden (he also just happens to be honorary president of The Caley).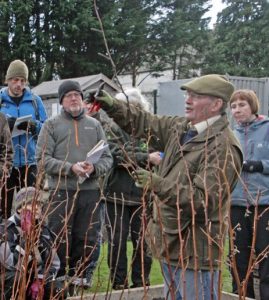 Give your fruit trees and bushes some attention in Autumn/ Winter to ensure a bumper crop of fruit the following summer.  Click below to download our fact sheet with all you need to know about winter fruit pruning.
Catch up with all the news from the allotment!