Get Growing!
Gardening is a great way to get children outdoors and to develop an interest in nature and the environment. Growing and picking their own fruit and veg is a great way to encourage children to eat more of them. If you have the space in your garden, why not give them a small patch of their own to look after?  Even if you only have a windowbox, you can still encourage children to grow and look after some herbs or salad crops.
Caley Activities
The Caley has number of activities focusing on gardening with children.  This is something we hope to develop more of when we move into our base at Saughton Park.
The Caley offers a CD ROM called Plant and Grow. This CD provides a year long programme of gardening activities for children. It can be used both in schools and at home, and has a range of growing and crafting activities.  For further information, contact Administrator.
Children's Flower Show
The Caley has a couple of ways that children can enter our flower shows.  We have a special competition that is aimed at schools, community groups and youth groups.  This competition is fun and light-hearted and the children all enjoy taking part.  As well as pots of daffodils, the groups can also enter a competition for their artwork.
The Junior Groups competition is held in the John Hope Gateway at the Royal Botanic Gardens Edinburgh and is open for the public to view all the entries.  We also have other fun things to do such as face-painting, seed sowing and craft activities. If you would like your school or group to enter the 2020 competition, please contact adminstrator@rchs.co.uk.
If you child would prefer to enter a competition working on their own, we have junior classes in our main Spring Bulb Show.  For further detail, see the 'Spring Bulb Show' page of the website or contact springshow@rchs.co.uk.
Plant & Grow
Plant and Grow contains a range of gardening activities for young people and beginners of all ages, to promote the practice and enjoyment of gardening. The practical activities are easy to follow, fun to do and give a good introduction to growing plants, gardening, and other garden related skills. It is not necessary to have a large garden as many of the activities can be done in a variety of locations and plants can be grown in containers.
Many older children will be capable of working through the activities by themselves, but in the interests of safety and to achieve the best learning results, gardening as a family or a group is recommended, with direct mentoring and encouragement from a responsible adult.
Please see below for a selection of activities you can do this month.  If you have tried out any of our activities – why not post a picture on our Facebook page?  It would be great to see what you are getting up to.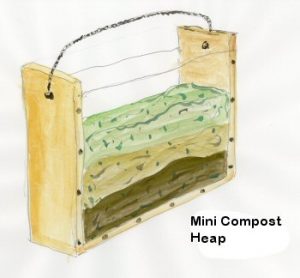 Mini Compost Heap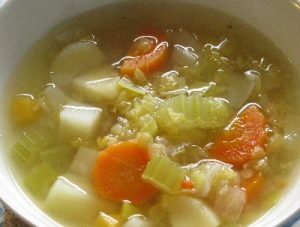 Gardener's Golden Vegetable Soup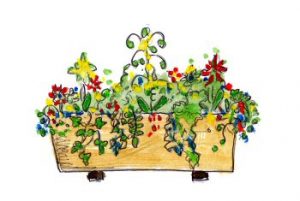 Container Planting
Get involved or get further information!