Great to see the progress and share the exciting future
Delighted to join colleagues from The City of Edinburgh Council and The Friends of Saughton Park to show  Cabinet Secretary for Transport, Infrastructure and Connectivity, Michael Matheson, and local MSP Gordon Macdonald around the park.  Thanks to them both for their encouragement and support.  We will look forward to seeing them again.
Things are really progressing well and every time I visit I get more excited! Caley members who joined  the dig-in days last year will be pleased to see that the border is looking stunning.  (The photo does not do it justice).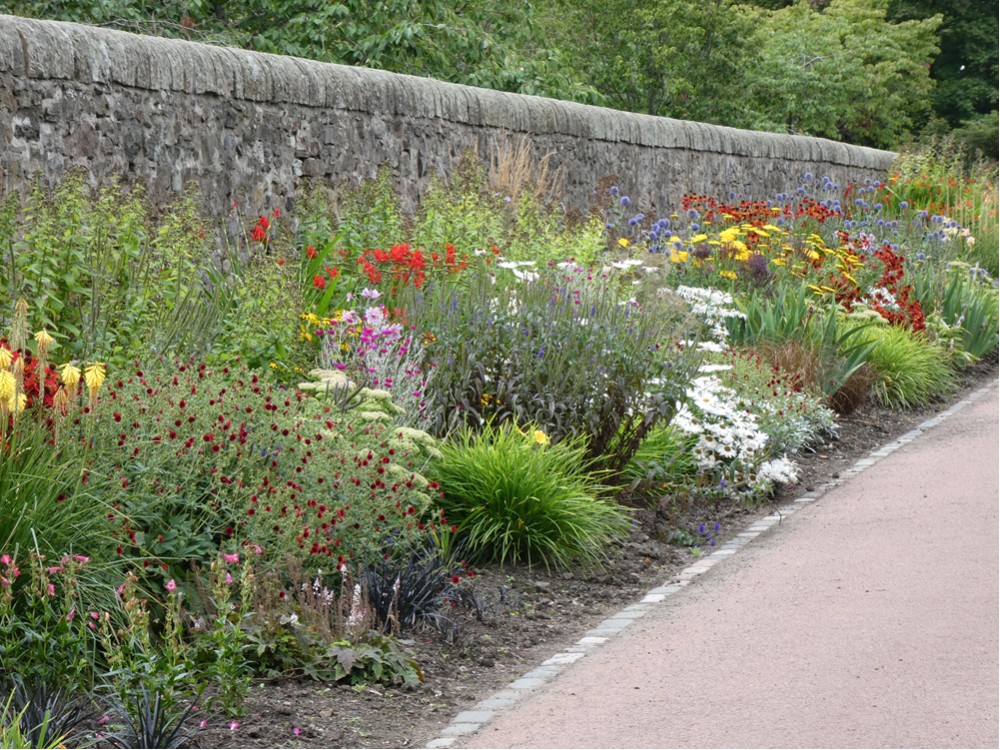 The next dig-in-day will be at the beginning of November when we start preparing the 'outdoor' winter garden.  Hope to see many of you there.