What can I use for a vase?
As we have had to cancel the Spring Show we have opted to try to hold a virtual show – for fun.  The reduced schedule is on the Spring Show page of the Caley website and one or two people have mentioned that they do not have anything like the show vase for single blooms that we usually provide.  So I thought I would show you what the same single cut flower looks like in three options straight out of the recycling tub!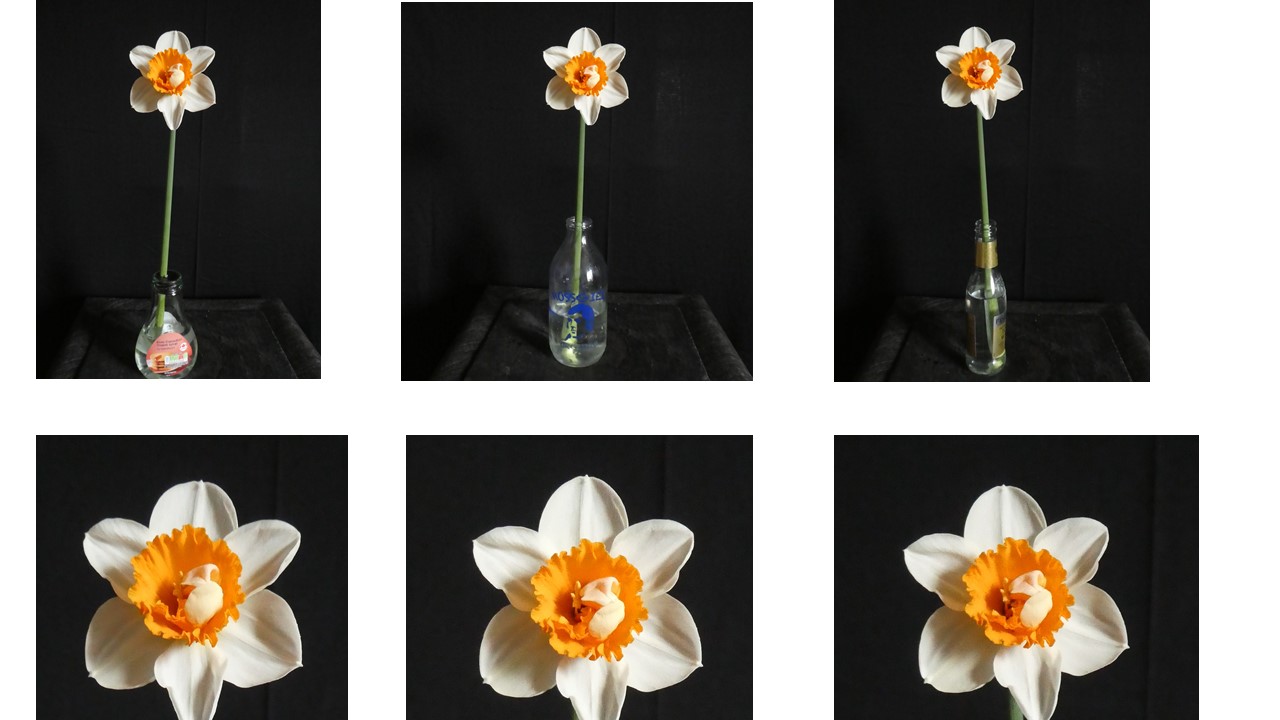 An empty maple syrup bottle
An empty milk bottle
An empty tonic bottle
We will not be focusing on the vase – I promise.  This really is for fun and we cannot  have quite the same testing requirements, as we cannot see every detail.
I know it will not be like last year's show at Saughton.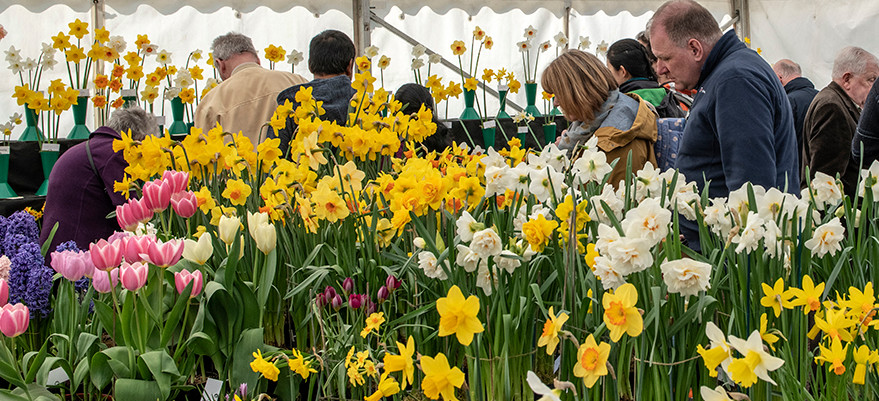 But I do hope you will enter and enjoy!
Pam