Bulbs keep growing despite the coronavirus
As a result of the Coronavirus pandemic The Caley Spring Bulb Show will be replaced with a Virtual Show, as you will see from George's latest blog – bulbs keep growing.
We are now Mid way through March and the pots of Caley bulbs are progressing well.   They have needed very little extra help this year to get them in flower for the Show date. However there may be some need for extra encouragement later in the month.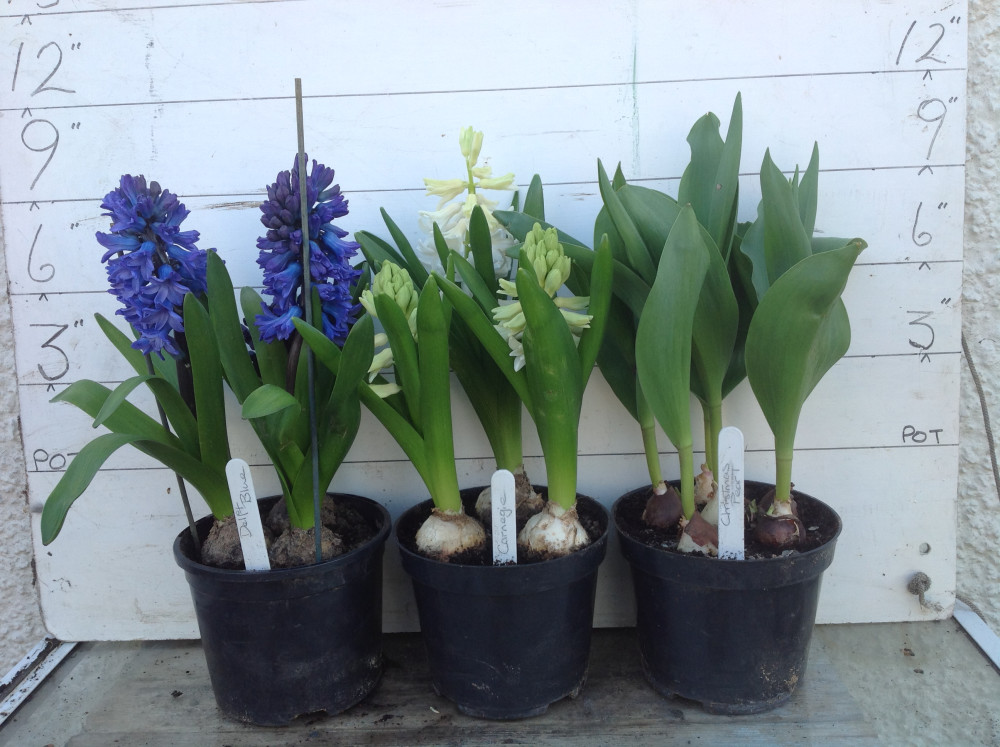 The pots of Tulip and Hyacinths are looking OK. The individual flower pips on the white Hyacinth 'Carnegie' are starting to open fully but as always there is one bulb sulking and slightly behind the other two. The same can be said about the pot of 'Delft Blue' where one of the bulbs has thrown up a flower shoot that is a bit bent.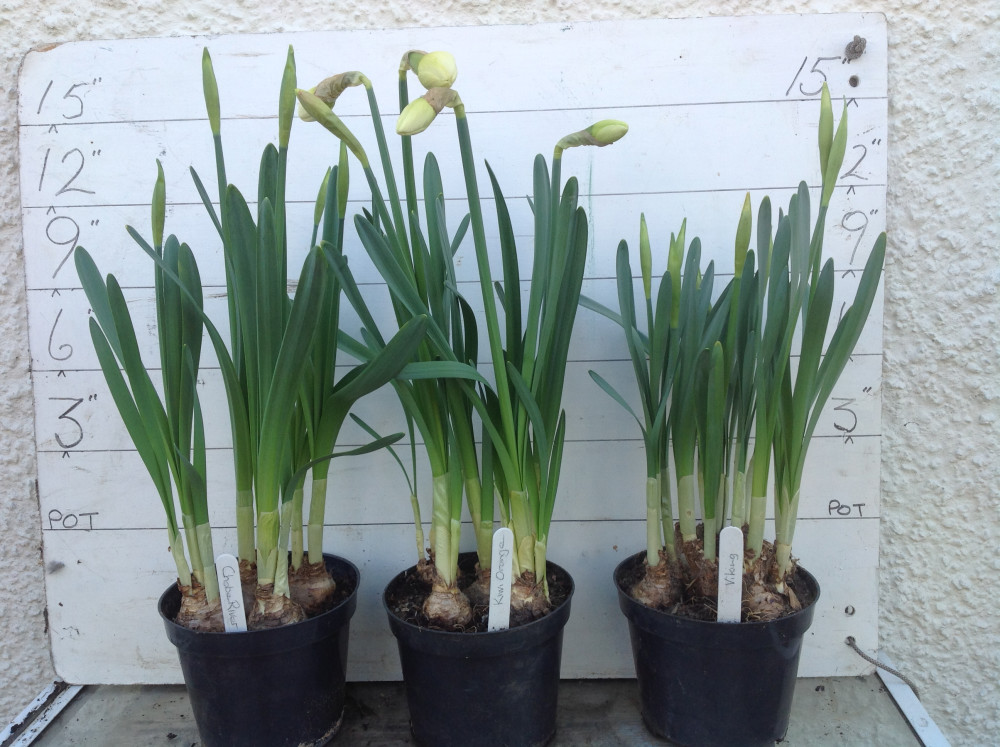 The pots of 'Chobe River', 'Kiwi Orange' and Viking are all showing flower buds now and some are almost at the point of opening such as the pot of 'Kiwi Orange'. It will be staked and tied up and placed outside.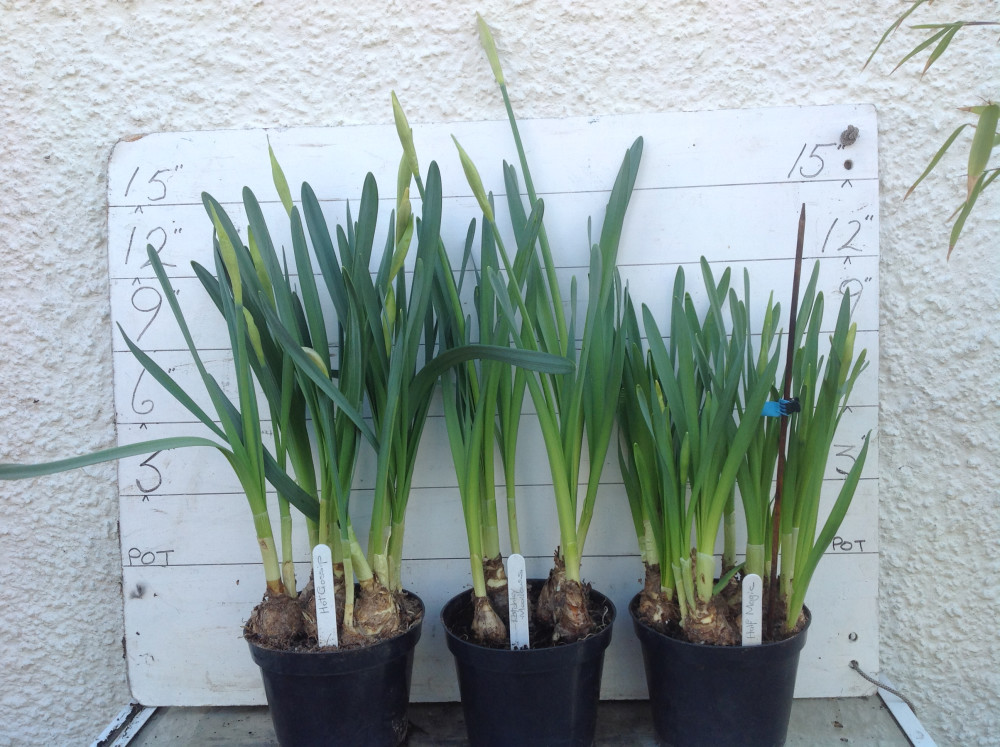 The pots of 'Hot Gossip', 'Latchley Meadows,' and 'Half Magic' look good some could make good pot displays while others will be used for cut flower. The pot of 'Half Magic' was not growing as quickly as I wished so it spent three days in the house next to the south window. The blue tag on the cane indicates the growth it made in just three days.
Meanwhile the pots of Scamp Challenge bulbs are well into their flowering stage.  I am not sure yet if Gill's or George's will be better.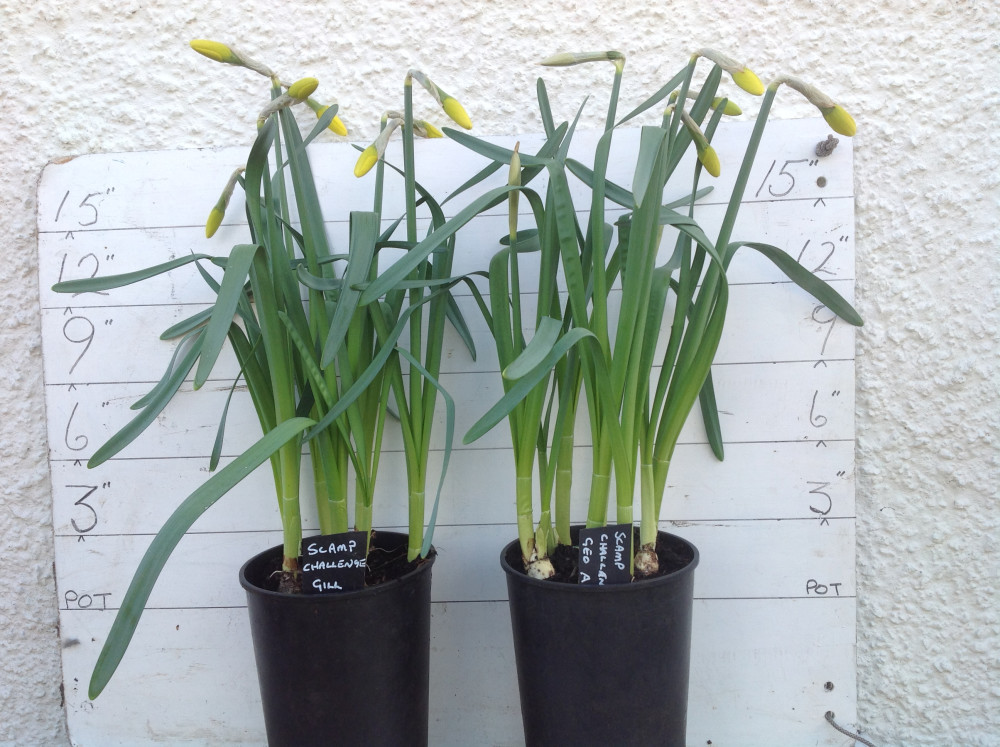 More next week
In the meantime keep washing your hands and stay safe and well.
George