2017 Bulbwatch from George Anderson begins
Just back from spending New Year in Orkney to find that things are moving on apace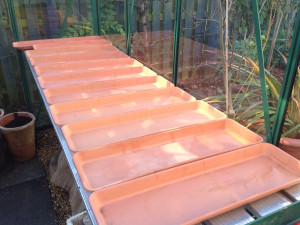 with this mild weather. It is cooler today and perhaps we will get frost this evening (Thursday) but it has been unseasonably mild of late.
The glasshouse has had a bit of a wash down in preparation for the coming season and judging by the growth on the bulbs in the plunge, not a moment too soon.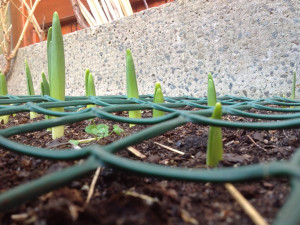 The Caley Bulbs are due to be lifted from their plungebed at the Botanics in mid Feb but I may lift some of mine around the end of January.
Already there is some promise of colour in the garden with Viburnum X bodnantense Charles Lamont in good flower,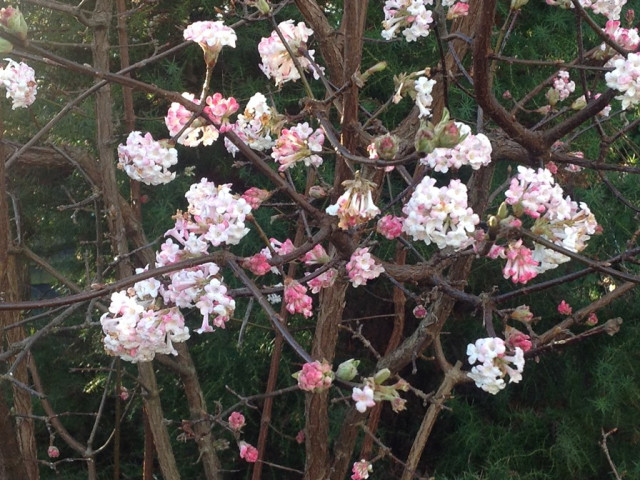 Snowdrops showing their drooping heads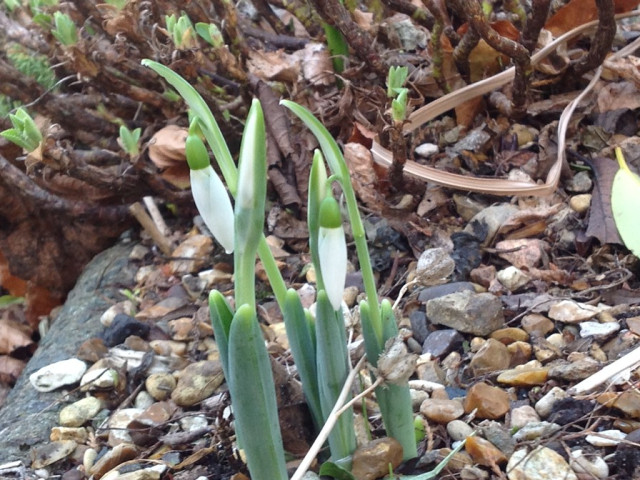 and Iris histrioides Beatrix Stanley exhibiting that wonderful spiral in the unopened buds.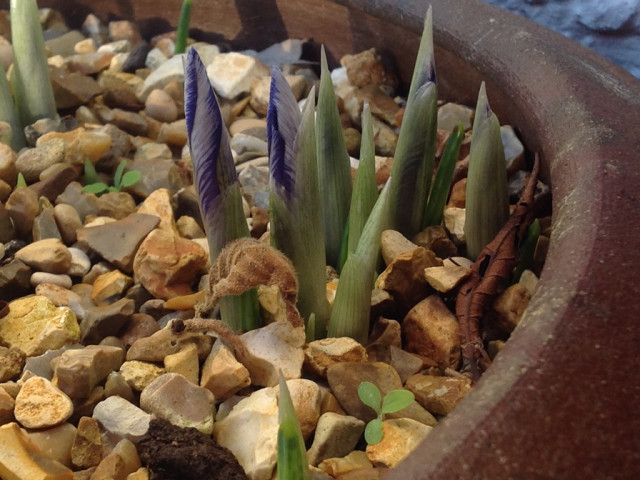 There is a promise of much more to come and I will try to present a weekly update from now through to the Caley Spring Show week.
George