George isn't the only one with pots for the Spring Bulb show
Whilst George usually removes his pots from his plunge at home on Burns night, The Caley workshop usually lifts pots around the middle of February.  However, this year, the winter has been quite mild so we lifted them at Saughton a week earlier.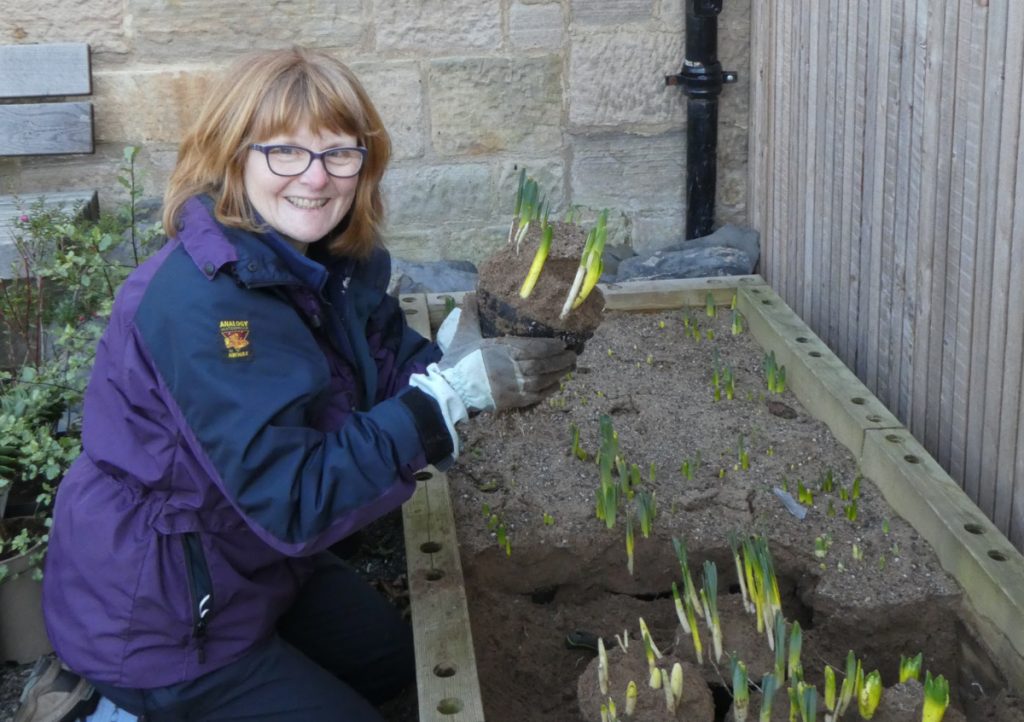 We have adopted George's system of measuring to help you make comparisons.
They will soon green up.  And whilst they may be a little shorter than George's, this is not a problem.
Not everyone growing flowers for the Spring Bulb Show is an old hand at growing and showing, and not everyone plunges their pots at Saughton even if they took part in the workshop.  These pictures are from Calum in Fife, who is growing for the show for the first time.  He potted his bulbs at the workshop but took his pots home to plunge.  However, like George he lifted his pots a little earlier than we did at Saughton, so his plants have greened up.
George will do his blog weekly, and will include lots of advice, but we will do the occasional supplementary post so you can see the comparison.