School pot special….
Look at these four pots – all planted on the same day and in the same general area.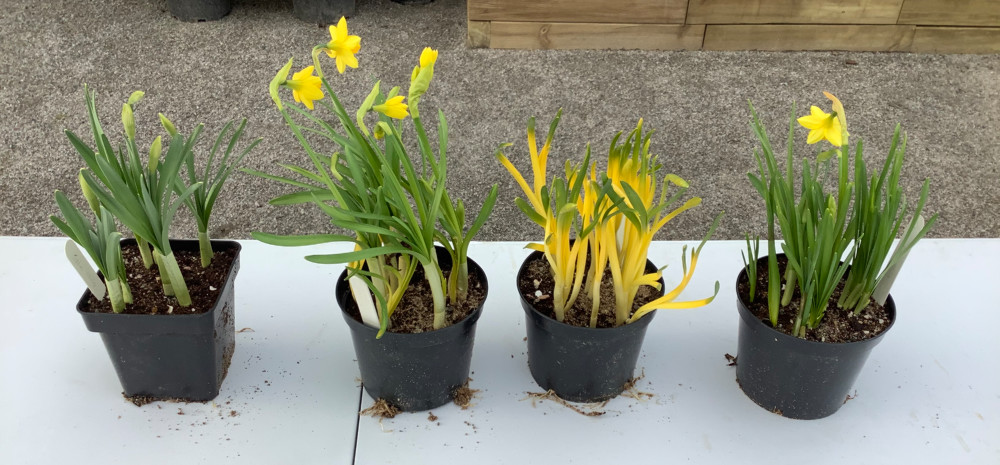 The two in the middle were both in the same plunge (they will green up)  and the two either side in a different plunge but in a slightly shadier part of the garden area.  So if your pots are already in bloom keep them outside somewhere cool and shady.  If they are a bit straggly like one of the pots in the picture give them a little support by using some sticks and string and turn your pots regularly to combat the Leaning Tower of Pisa impersonations.