Still time to find out and see for your self
As you enter Gardening Scotland from the North Gate you cannot miss the garden designed for the Commonwealth War Graves Commission (CWGC) to mark 100 years of remembrance.  The garden was commissioned by Glen Art a Scottish charity which supports veterans with post traumatic stress disorder.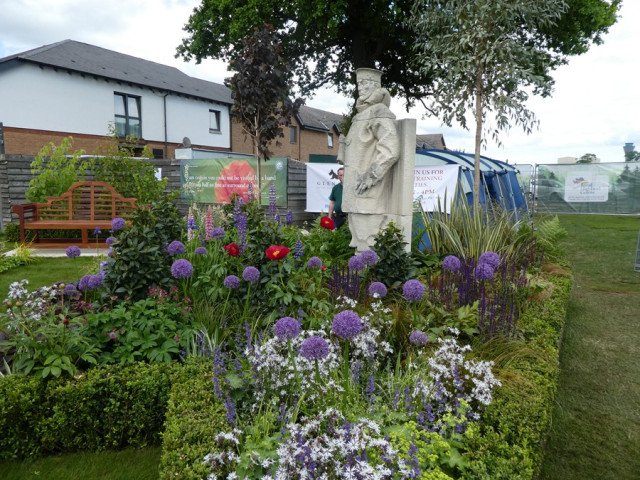 The charity provides gardening and artistic activities and has a base in Erskine for its gardening projects.  The garden was designed by CWGC gardener and Caley Council member Robert Ross and built and created with the support of Gen Art veterans with post traumatic stress disorder.
It was a pleasure to meet Fiona MacDonald the Director of Glenart today at Gardening Scotland and to enjoy the garden.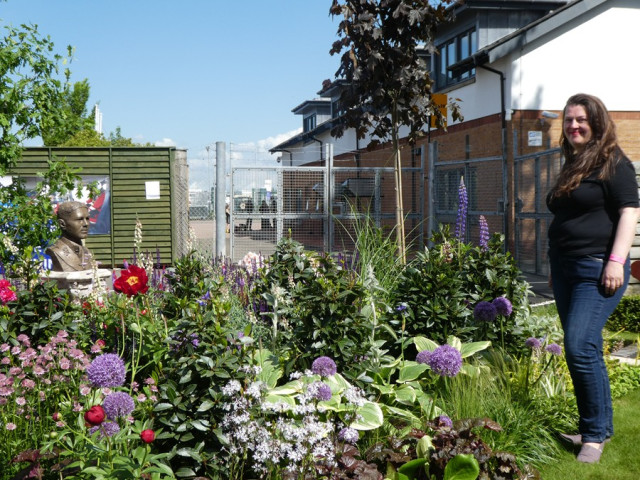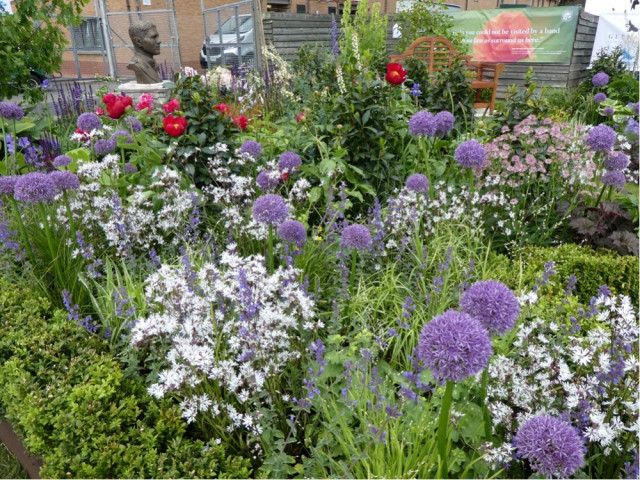 These pictures do not do the garden justice so come and see for yourself.  There is still time.
Glen Art is looking for volunteers to help with their gardening activities so if you or any gardening friends can help contact info@glenart.co.uk.