Busy, busy, busy…..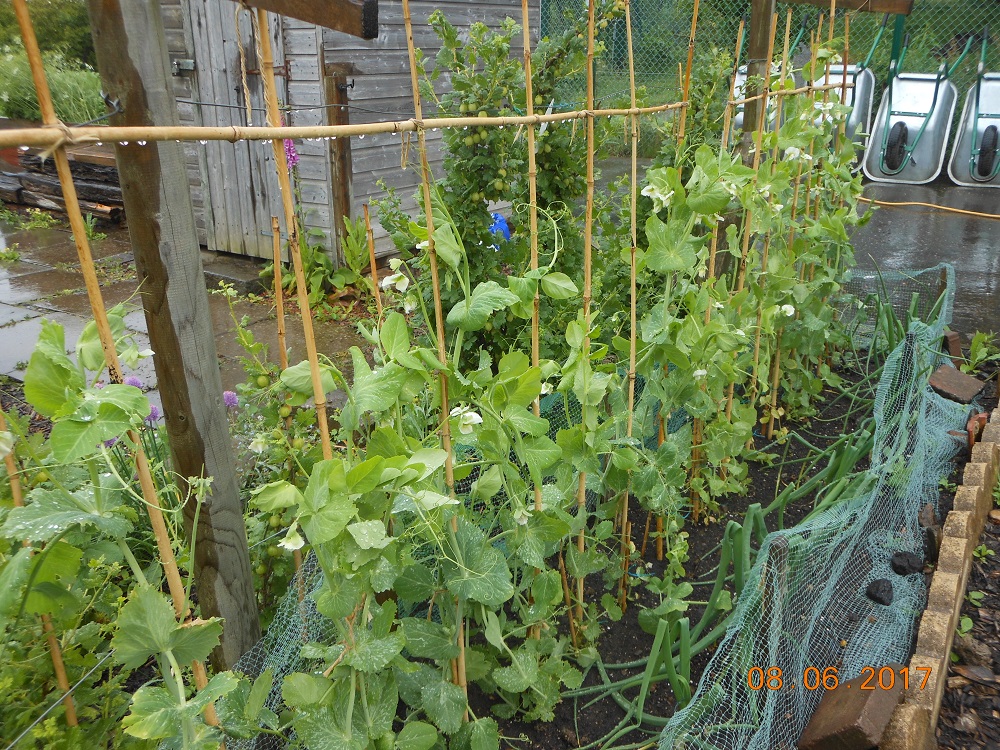 The volunteers have been at the allotment over the past few weeks, though there has been no blog! And in all weathers, even in the rain today when we got the final planting for the season done (bar one) before we fled when the rain began to fall even more heavily.
Everything has been growing well and the allotment is turning into a sea of green. All the potatoes are now through and a good height; the carrot germination has been patchy so more seed was sown; the beetroot and purple Milan turnips are a good size and have been thinned. All the salad crops are through and doing well. And, best of all, the first of the strawberries are ready for picking.
Today, the bad news is that the birds, probably the wood pigeons, have eaten all of the gooseberries on the bushes. The fruits are (or were) still hard and green but now they have all gone. We have in the past only netted when the fruits are showing signs of ripening, so this is something to remember for next year. On the plus side, the fruits on the cordon gooseberries haven't been touched – or perhaps just haven't been found yet.
We have a good bed of onions and shallots, and last week the shallots ('Hative de Niort') were thinned out to three bulbs per plant. We'll be pulling these up on the shortest day of the year, so they are on their final period of growth.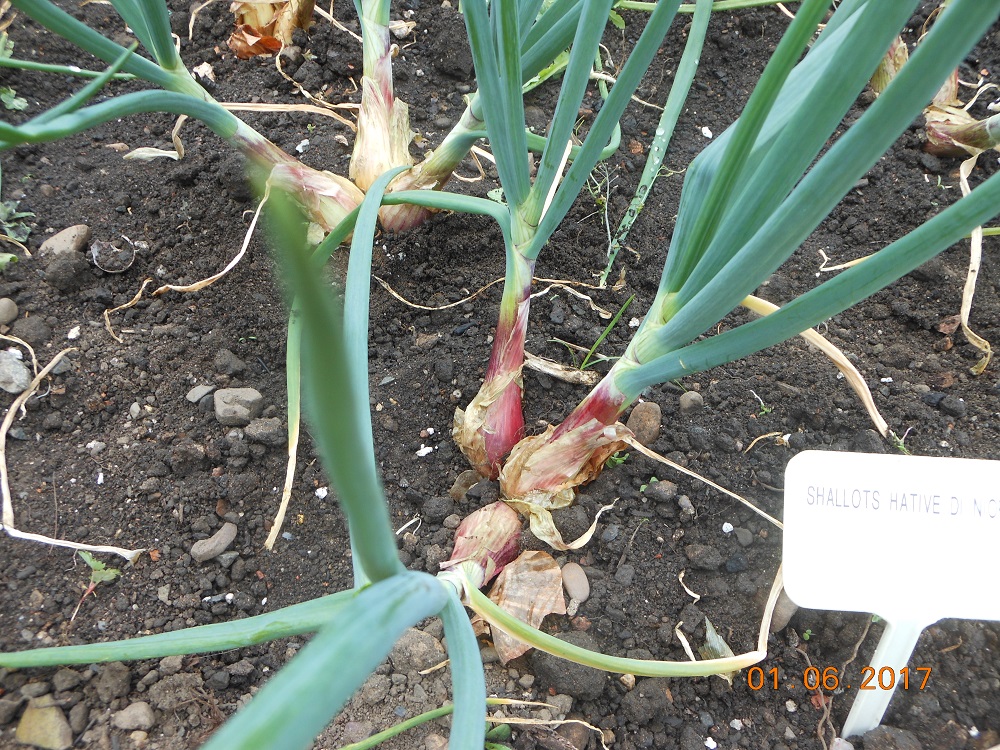 Some of the winter brassicas were planted last week including red cabbage and cabbage 'January King'. Today we planted the kale – 'Pentland Brig' and 'Dwarf Green Curled' and also purple sprouting broccoli. Still to plant the Brussels sprouts. We also planted perpetual spinach and rainbow chard.
The leeks always come from the National Vegetable Society stall at Gardening Scotland. They are a good size and well grown and always do well. These were planted today too.
This year we are growing Brokali for the first time. Brokali is a cross between European calabrese and Chinese broccoli with a centre head and side shoots ready for harvesting throughout the summer.
Last week the courgettes, marrows and squashes were planted. Since we have a dung heap, we put some plants into it to see how well they do with the heat being generated by it. The French beans, 'Cobra' (climbing) and 'The Prince' (standard), and runner beans 'Scarlet Emperor' (an old favourite) and 'Tenderstar' were planted with more seed sown to give succession of fruiting.
Lastly the sweetcorn was put in the ground (the variety used was 'Swift') and was netted against the rabbits.  Once the cobs form, it will need a netting roof to protect it from the pheasants.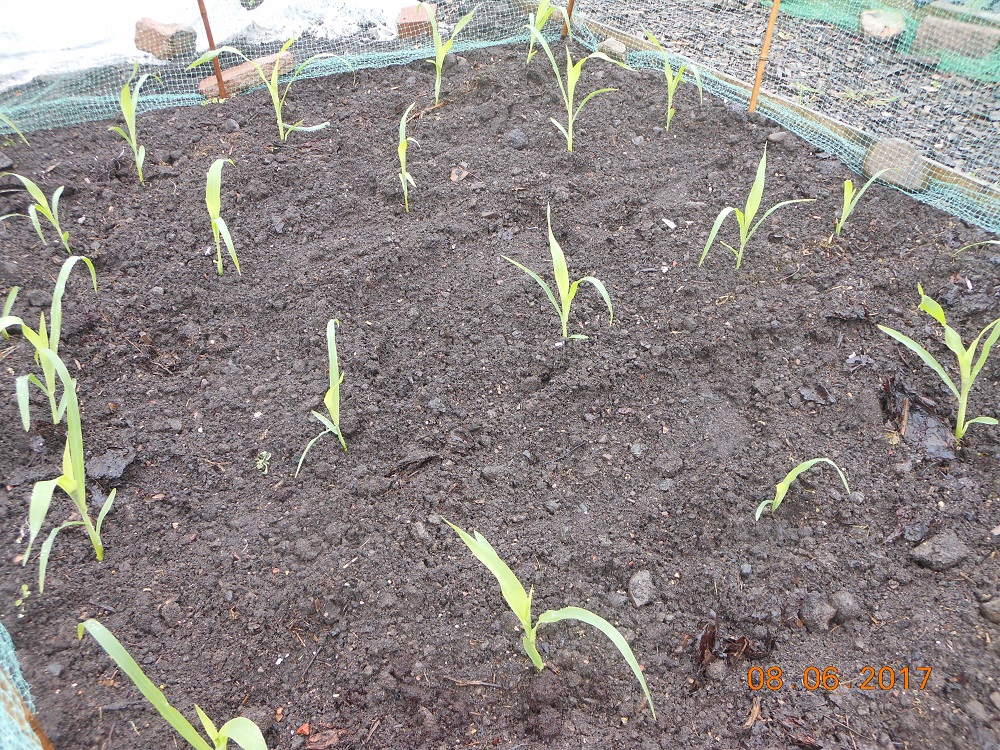 Jobs for next week
Finish staking the peas with the firm green netting
Net the cordon gooseberries
Start netting other fruit
Weeding