Things are really really taking shape!!
The recipient of the RCHS Carter-Patterson Memorial Medal – Cameron Tasker (otherwise known as the RCHS Student of the Year 2014!) was hard at work on the Caley stand in the run up to Gardening Scotland today, creating a feature from plants provided by Pentland Plants (Loanhead).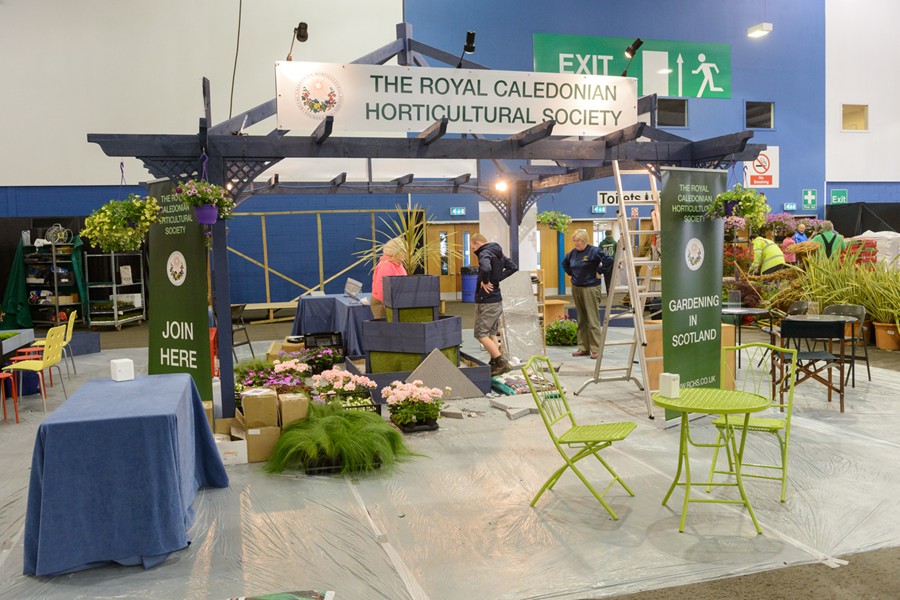 NOTE:  Notice the stance of the President and Cameron?  Do you think he may be a President in the making?