A chilly day on the allotment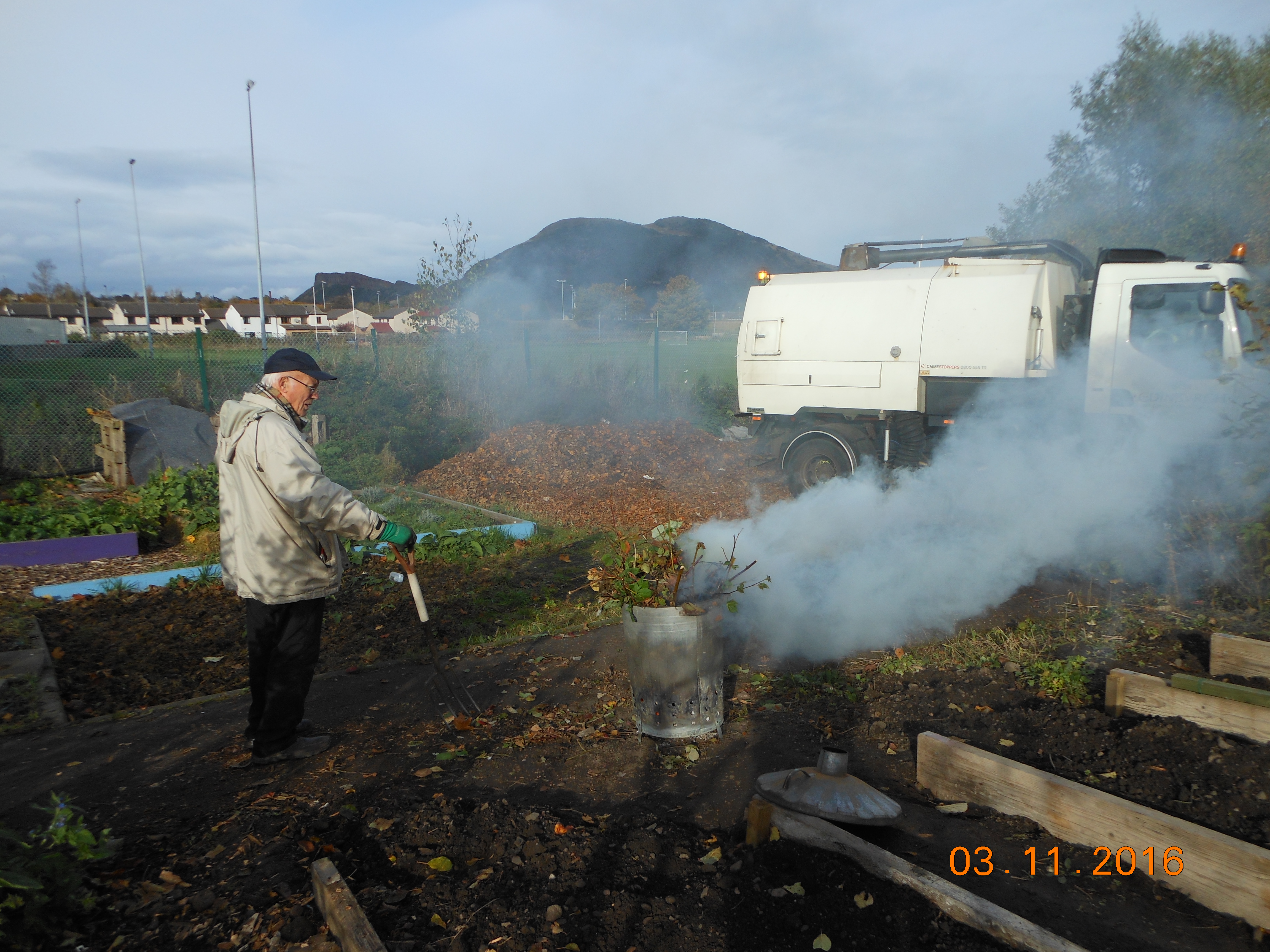 A chilly, windy day so a good day to have another bonfire and get some digging done to keep warm.
The Jostaberry was the latest fruit bush to be moved over to the new area. The carrots in the ground are now finished so that bed was weeded and dug over.
The last of the strawberry runners were planted out and the paths between the new raised beds levelled.
The last of the apples were picked and the last of the redcurrants.
The leaf heap is now building up as the Council do a regular delivery.
AND from The Bridgend Farmhouse project asking for your help  with with Aviva Community Fund.
Bonfire Night (6th November) Bridgend Farmhouse project

With the nights drawing in, and Autumn in full swing, we'd like to invite you along to a good old fashioned Bonfire Night at Bridgend Farmhouse on Sunday 6th November, 7.30 – 9.30pm. See the flyer with information below and attached. We hope some of you will come and huddle round the fire together with us.
Community Fund – Please vote to support us!
Also, please help us raise more funds for the weekly drop-in sessions by sparing 5 minutes. We are part of the 'Aviva Community Fund' competition where you can vote on projects you think are worthy of receiving their funds. You have to register at their website, and then have up to 10 votes you can use. Here is the link of where to go to vote and to register:
https://community-fund.aviva.co.uk/voting/project/view/16-1647
Jobs for next week
Working on the new raised beds
Start on new posts
And weeding no doubt!