Falkland Open Gardens – 3rd and 4th July.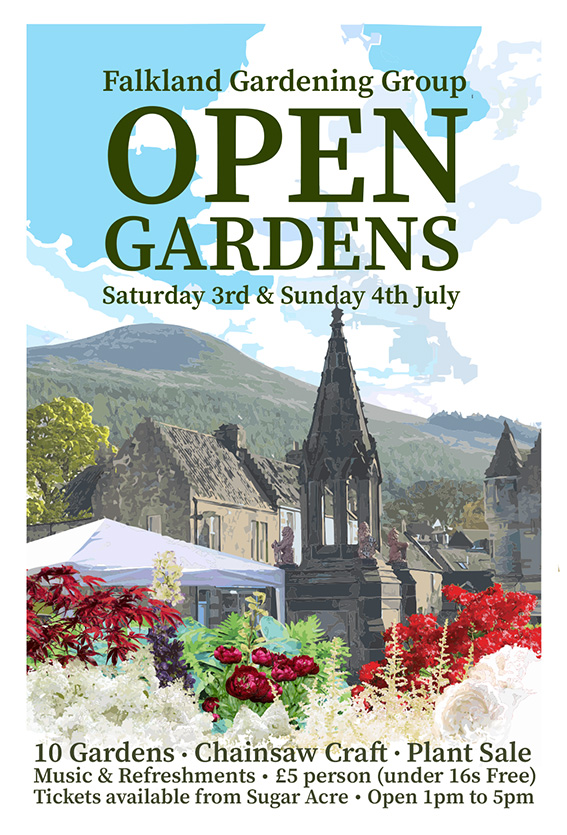 The team at Falkland Gardening Group this year are, for the first time, having an Open Gardens event. This is to help raise funds and to showcase the horticulture activities their members have been busy with including perennial planting in the village and work at the on-site allotments.
The event is centred on their home base, Sugar Acre, and will include access to 10 other gardens in the village. For folk travelling from afar, the address is – Sugar Acre Gardens Back Wynd, Falkland, Fife, KY15 7BX. Sugar Acre is located just off the overflow section of the main car park by the Community Hall in Falkland.
There are some lovely gardens to see and some other activities going on at Sugar Acre, including a plant sale.