George compares 2015 and 2018
George noticed a posting on social media from three years ago where his bulbs and spring flowers were at an advanced stage.
This year (2018)  a similar photograph taken today Sunday 25th February is different is some respects and similar in others.
The Iris are past, the Hyacinths (Pink Pearl) are not as far advanced and the pot of miscellaneous daffs are at more or less the same stage. The pot of Corydalis "Beth Evans " is almost identical even without "cut and paste"!!
Meanwhile in George's cold glasshouse the Caley bulbs are greening up well and will be photographed later in the week.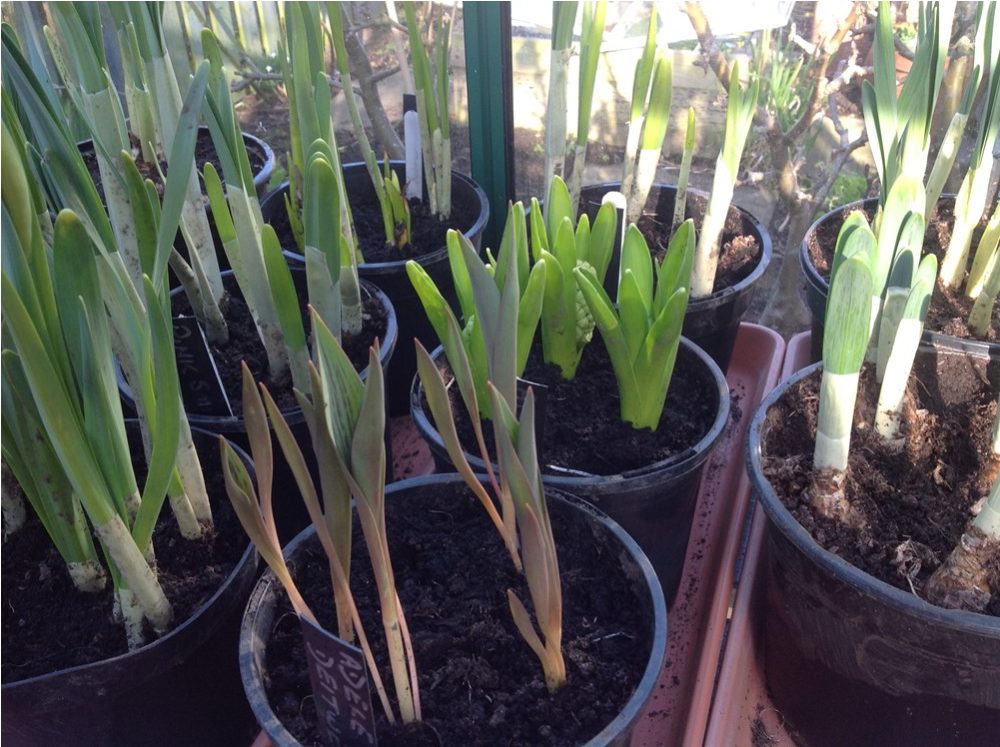 Next week looks like being cold so those of us with pots from the Caley workshop might wish to move the pots into a sheltered sunny spot.