George is lifiting his pots
Frosty this morning (Friday) and the car windscreen needed to be scraped before I could drive.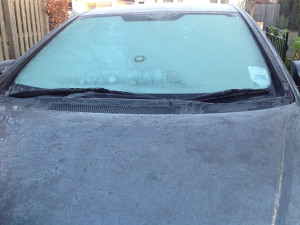 Even the snowdrop 'Fred's Giant ' is finding it a bit difficult to stay upright!!
However as the temperature rises so the flowers will resume their upright position.
I did lift some of my pots from the plunge and they are now in the cold glasshouse with pots washed and labels checked. They will sit and green up over the next week or so and will not be watered until they have dried out a bit.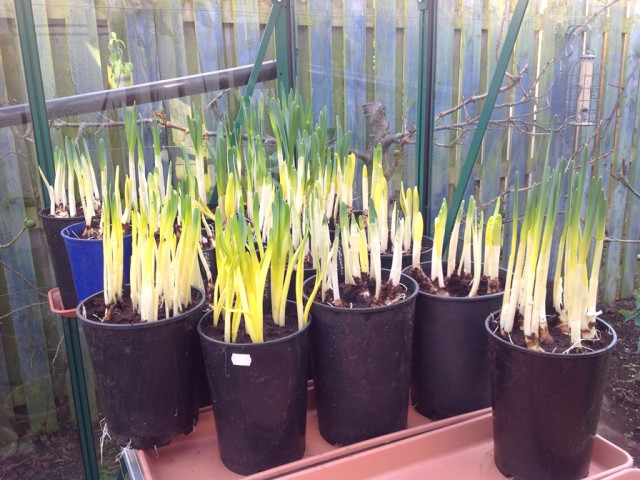 Allowing the pots to dry out means that I have some control over their growth rate and can accelerate it by adding water or slow it down by withholding water.
I think that I will lift all the other pots before the end of the month.
More later
George