George reviews the workshop pots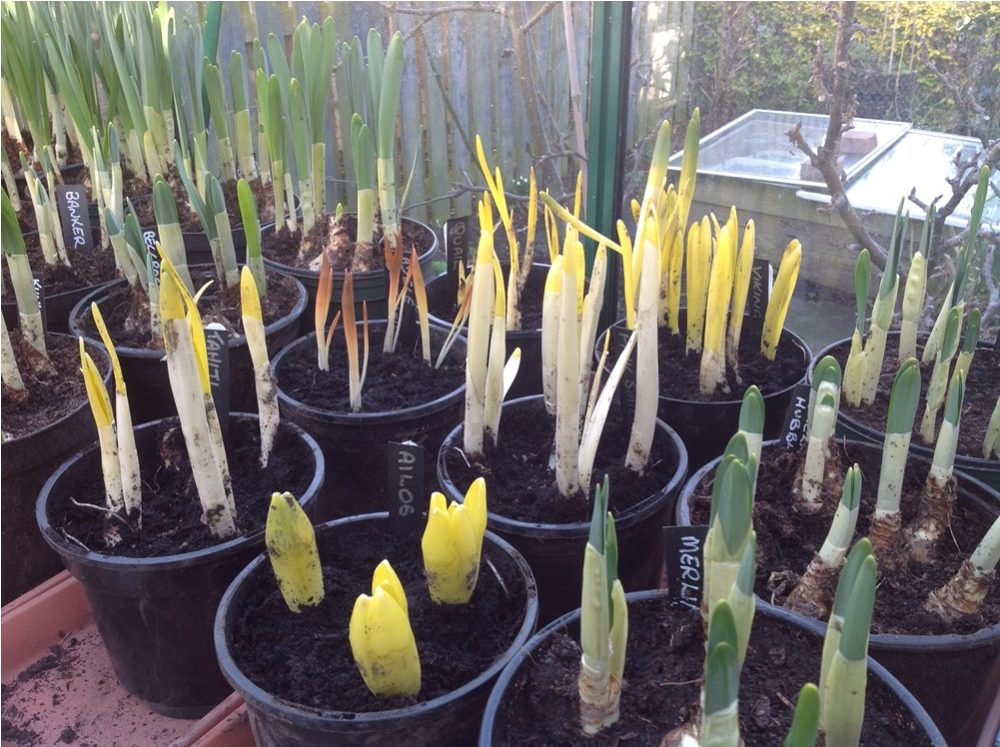 There is not much change in the Caley bulbs lifted from the plunge at the weekend. They have been out of the plunge for only 4 days but already the leaves are starting to change colour. They will not be watered for at least another week and will be turned frequently from now on to ensure that the leaves grow up straight.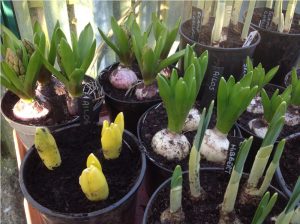 It is interesting to note the difference in growth and colour of George's pot of Hyacinths and those that we lifted on Sunday. The same variety Aiolis, but with a difference of three weeks between them.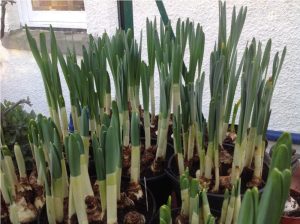 Meanwhile in George's cold greenhouse no pots have been watered yet but the leaves are extending and colouring up.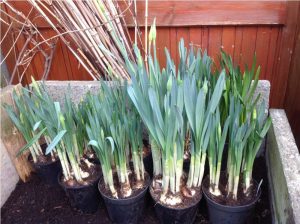 Some of the pots of George's early flowering varieties are very well advanced and he has put them out into a sheltered area of the garden to slow down their growth.  Daffodils, tulips and Hyacinths are hardy plants and can easily withstand one or two degrees of frost so don't rush to bring them indoors just because it is cold.