Bulb workshop – Part 2
We potted our bulbs last October but it was the first time we had held the workshops on the allotment.  On Sunday we removed the pots very carefully as they had been covered in soil rather than compost.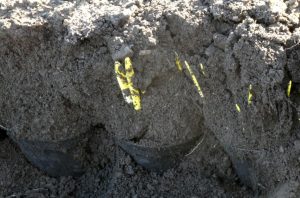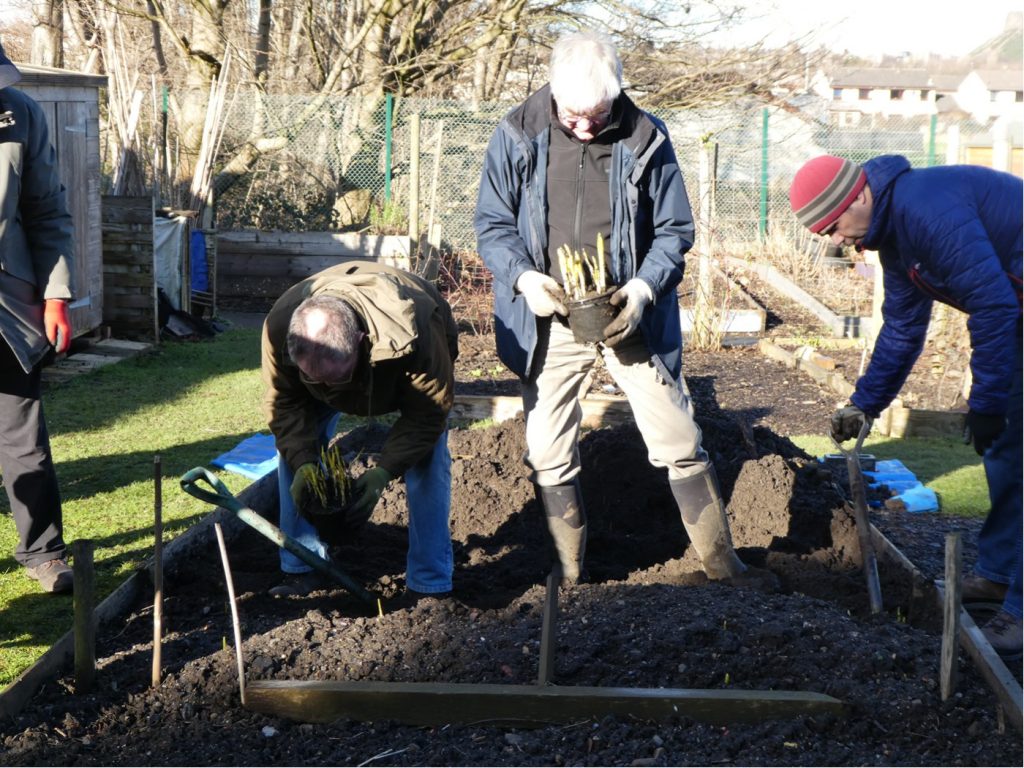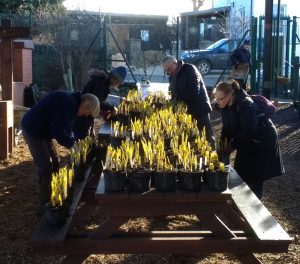 With twenty participants each plunging six pots it takes a bit of careful sorting once the pots are removed.
But the good news is the pots looked good so we are all hopeful of success, especially after a quick teaching session from George about what to do between now and the show and a few tips about how to show cut blooms.
From now on George's blog will focus on the workshop bulbs so we will be able check progress of our own pots!