Mystery at the Allotment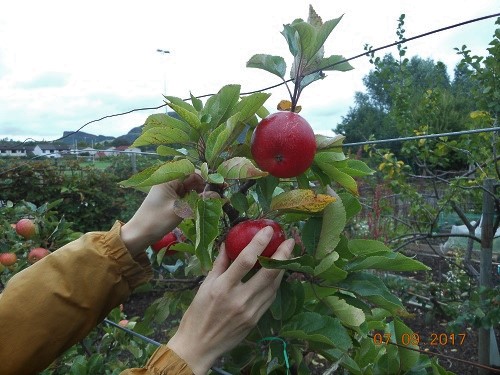 The rain was supposed to come in at lunchtime but it started as we arrived, though it was not heavy enough to deter us.
We planted some spring cabbage and pak choi for some extra greens over winter and on into spring.
The sweetcorn is ripening fast but some of the cobs have developed strangely with new shoots growing out of them. None of us have ever seen that before and our American visitors who grow a lot of corn had no idea either. Can anyone tell us what has happened? We would welcome any advice.  See the photographs below.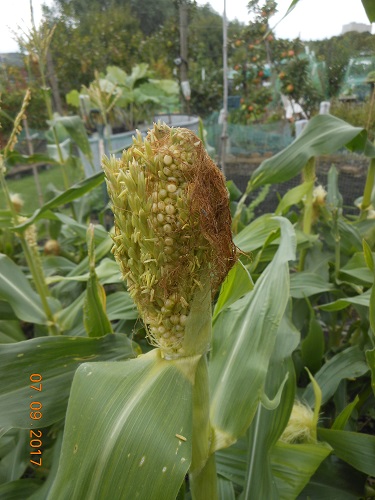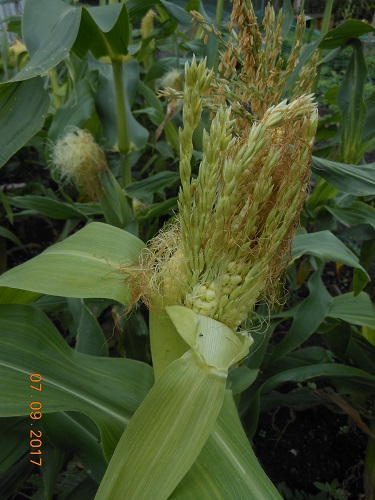 All the apples were checked for ripeness. Still picking brambles and the blueberry crop has been excellent from the new bushes.
Jobs for next week
Bonfire if it is dryish
Tidy the shed
Dig up the last of the potatoes