News from the Allotment.
On Thursday we had a cloudy start, but the sun and blue skies soon appeared and, with warmer weather being forecast for the following few days, it was time to get on with the sowing and planting.
The potatoes for the trial were all put in. We are again trying out different fertilisers and seeing if there is any difference in the crop. The variety is 'Arran Victory' and we are having 4 rows; 1. dung 2. seaweed 3. seaweed and dung 4. Compost. We will also have a control row with nothing added.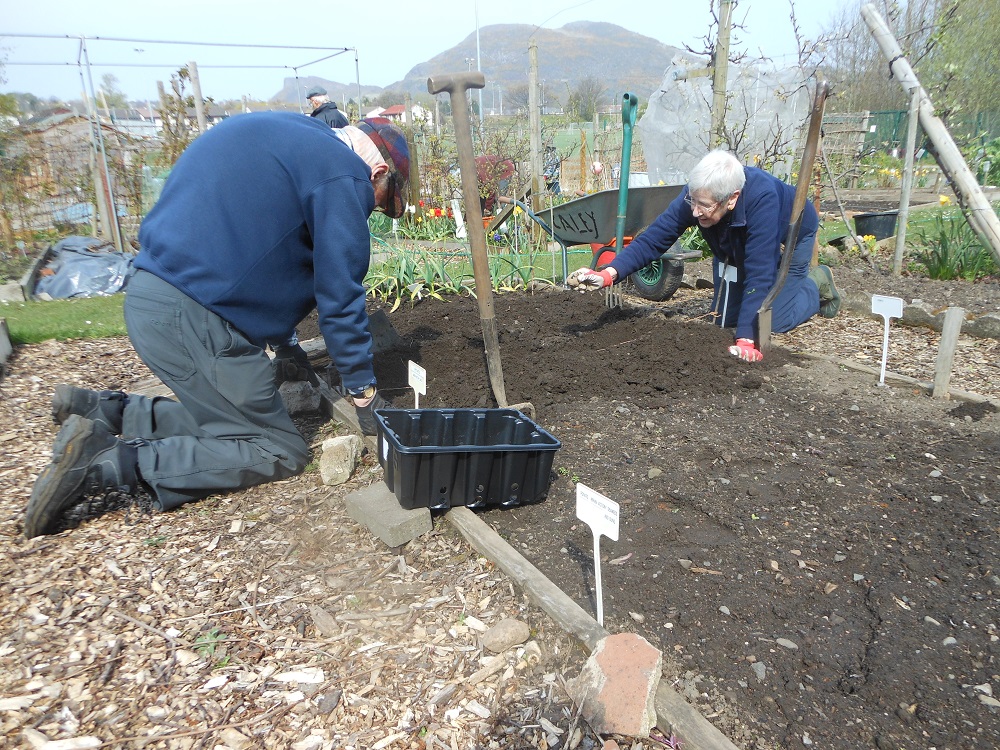 There are no tubers left of Arran Victory but next week we shall put in a row of another main crop variety and add all these fertilisers and stand well back!
After the ground preparation of last week, it was a quick job to sow a row of carrots (variety 'Chantenay') and parsnips ('Tender and True'), of purple Milan turnips and Bolthardy beetroot. Over the next few weeks we shall sow succession rows of these to extend the cropping season and help avoid any germination problems with poor weather.
The carrots were covered with enviromesh which, having a tight mesh, keeps out the carrot root fly but you mustn't leave any gaps round the edges to allow the blighters access.
Ian's sweet peas are always a delight and the young plants were put in today and protected with netting from the rabbits, and as ever some useful weeding done.
Jobs for next week
Plant the remainder of the potatoes.
Sow the first row of peas.
At home, sow the sweetcorn, courgettes, squash, marrows which need warm conditions to germinate and grow on before planting out in early June.