Show Garden in the making!
Great progress was made over the weekend on creating the show garden at within the Caley's Demonstration Garden at Saughton Park. The garden has been designed by one of our student members, Kristyna Andrlova. Kristyna's design is really coming to life!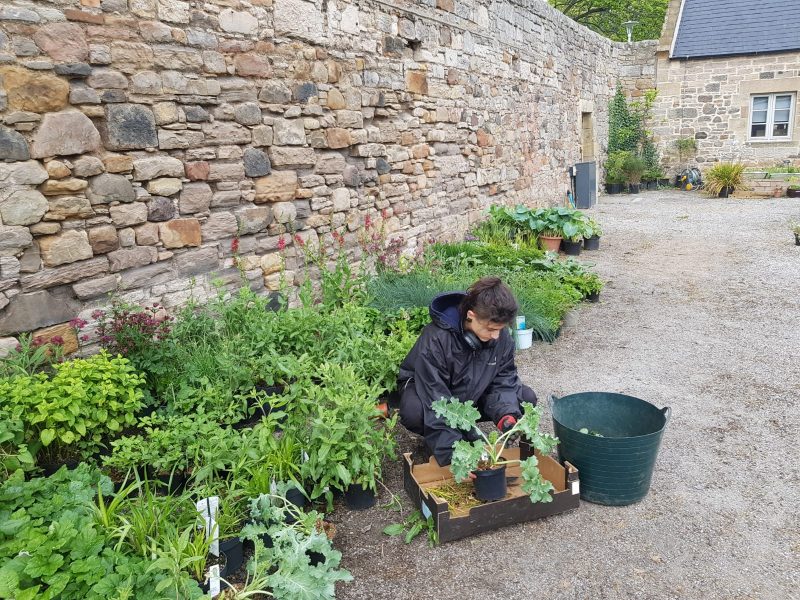 Kristyna is a garden design student at SRUC and had a couple of her classmates, Gregor and Stefania, helping out at the weekend. While Kristyna and Gregor focused on the hard landscaping, Stefania worked away in the courtyard ensuring plants will be ready for planting.
(A few Caley members lent a hand at times – under instruction from Kristyna!)
Kristyna's garden, "The Resourceful Garden" is designed using the philosophy of reuse, recycle and use local, so pop along to see if there is something to inspire you in your own garden.
By the end of the weekend things were really beginning to take shape, but there is still a lot more to do:
The garden is due to be completed for the weekend of 11th and 12th June.