This week's update from George on his bulbs for the Spring Bulb Show
I photographed the pots on Wednesday afternoon which was just as well because there was sleet falling on Thursday morning.
The two pots of Scamp Challenge bulbs are looking good and have greened up well. We have not decided which pot belongs to who, yet!!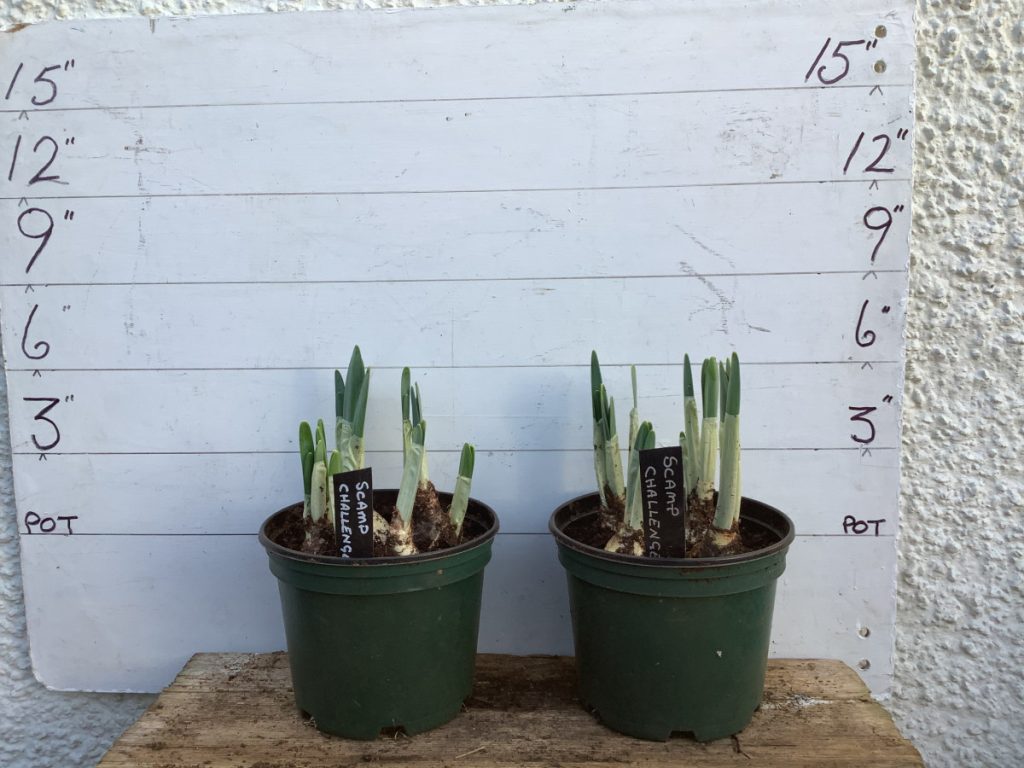 Our Caley workshop daffodils, Easterbrook Sunrise, Cameo Frills and Jersey Roundabout appear to be doing well and along with all the other pots, they were given a liquid feed of tomato fertilizer this week.   The pots of Lancaster and Fire Fox seem to be growing well and on some of the bulbs flower buds are starting to appear.
The pot of Tulip 'Haute Couture' is showing the signs of some slug damage but the next set of leaves should hopefully be undamaged and from a distance the pots of Hyacinths look reasonable.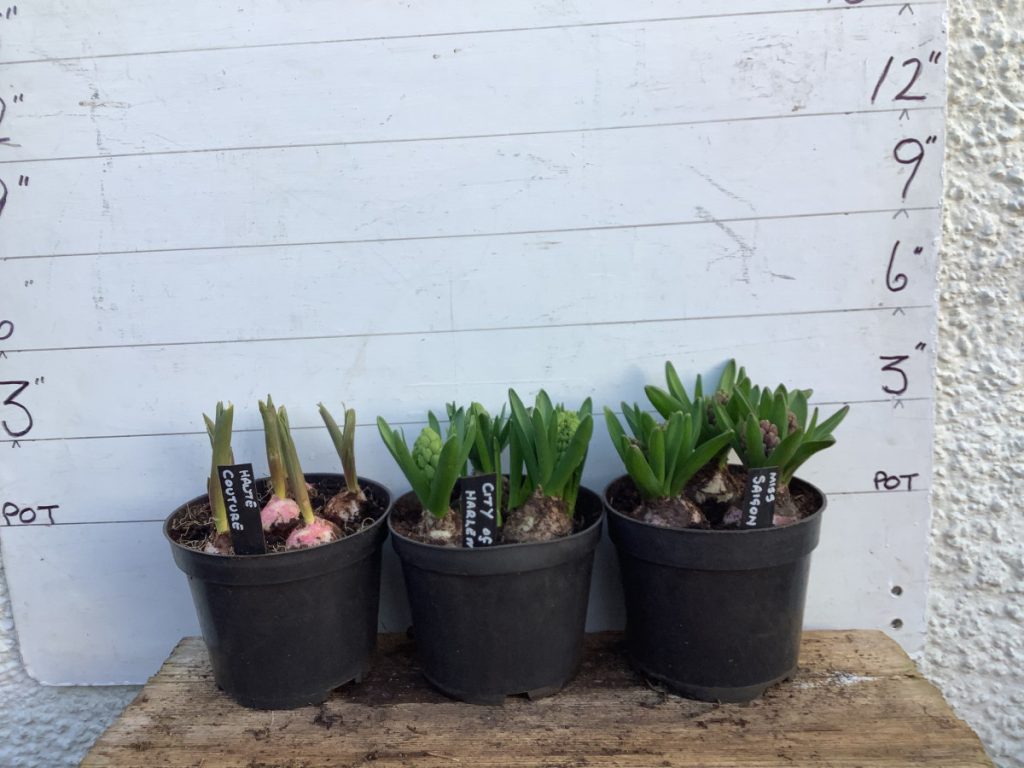 However, the pot of 'Miss Saigon' has some double flowers and I will need to carefully remove the weakest one soon. The pot of 'City of Haarlem' has lots of side shoots growing from the base of the bulbs and these will also be carefully removed. I have another pot of the Hyacinth 'City of Haarlem' and it is a real shocker. There is rot in the top of a couple of the flower spikes ( I will try to remove the rotten flower pips with tweezers) and while this pot will not make it onto the show bench will perhaps be able to put a flower into the cut bloom section.
Growing for showing is never easy, that is all part of the fun.
Seven weeks to go until Caley Show at Saughton!
More next week
George
Note from Pam: Remember George lifted his pots a week earlier than we did at Saughton. So his tips are a hint as to what you might want to do NEXT week.