25 days to go
With only three weeks to go until the Caley Spring Show there is some activity on the bulb front.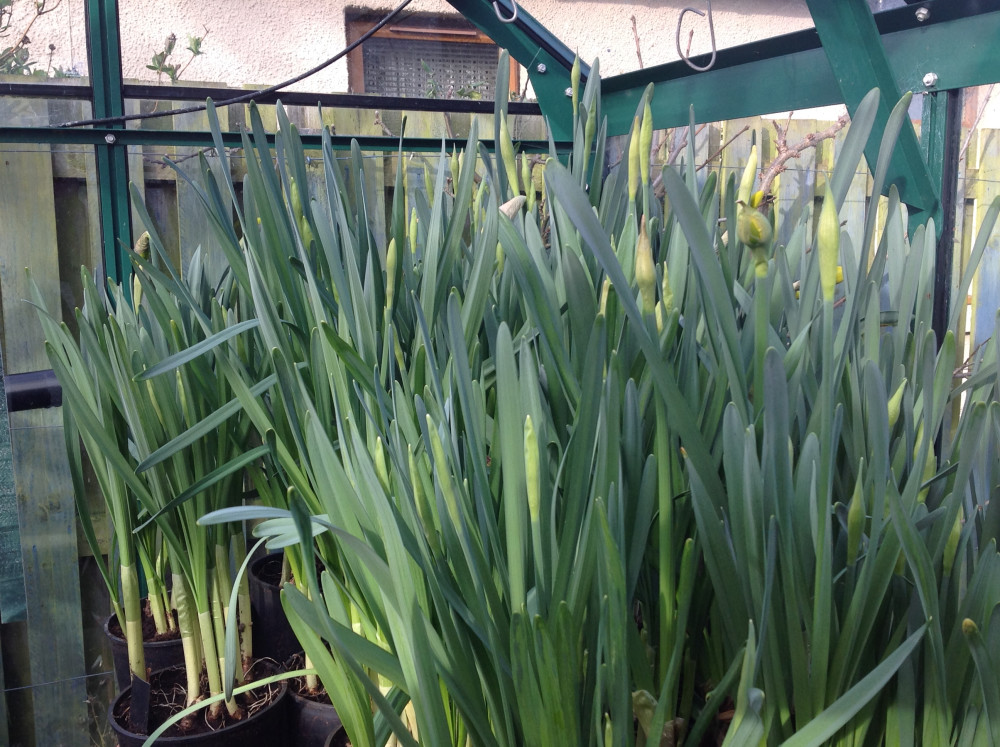 The pots of Hyacinths and Tulips are progressing well and because the Tulips are starting to show colour George has moved them into the shade to hold them back. The cooler weather forecast for this week will also help to delay their flowering.
Meanwhile the pot of Kronos Hyacinths are starting to colour up and will be kept in the sunshine for now. As for the pot of China Pink, the least said the better. Only two bulbs have survived and one of them has two flower spikes. George will reduce it to one spike per bulb later.
The pots of Daffodils are progressing well, Euryalas is well budded and starting to show colour. But the others are needing a bit of heat to hurry them on.
George has moved his pots of Bere Ferber and Perdredda into the sunshine at his living room window to give them a bit of a boost. They will remain there for a couple of days and then be moved back outside.
The two pots of Euryalas are looking good, George's own pot which he removed from his plunge two weeks earlier than the Caley pot will be moved into the shade just to hold it back.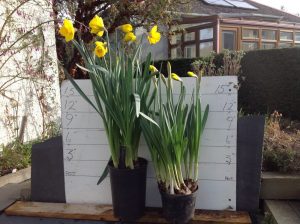 Meanwhile the two pots of Scamp Challenge bulbs which had enjoyed a couple of days in the living room have been moved back to the cold greenhouse. The flower buds are now showing.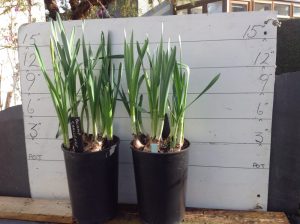 By putting them back out into the cool George hopes that the foliage will stiffen up a little. If they need to be hurried up again they will be brought into the warmth of the living room.
Only 25 days to go and counting.