The journey to the Caley Spring Show begins
George takes us on his journey to the Caley Spring Show (first weekend in April).
The pots of bulbs were lifted from the plunge last week, cleaned up and put in the cold glasshouse.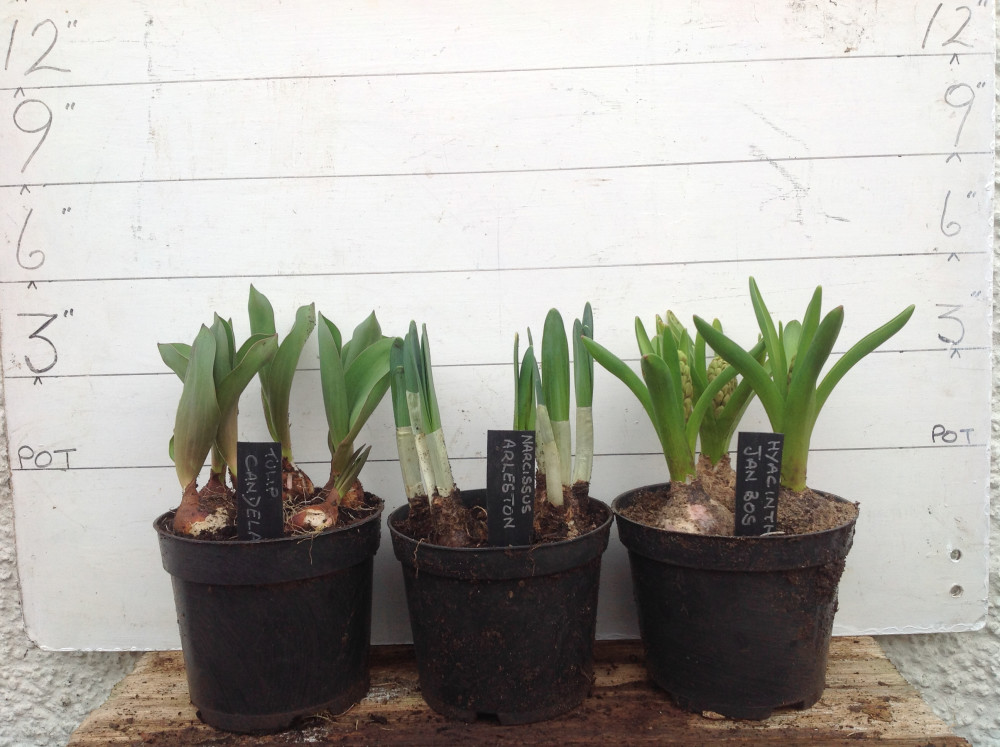 The pot of Tulip 'Candela' has lost all the yellow and pink colour on its leaves and what were tight spears from leaves have now started to open out. The pot of Narcissus 'Arleston' has also changed colour from yellow to green and the pot of 'Jan Bos' Hyacinths has also greened up well and the flower spike is starting to expand.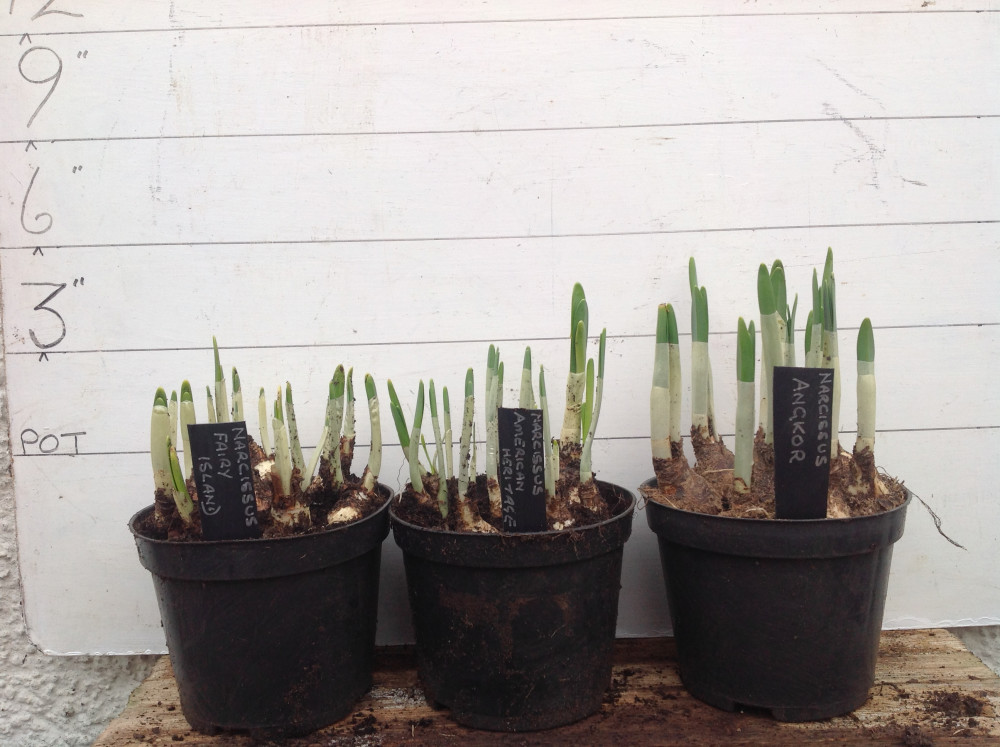 The pots of 'Fairy Island' 'American Heritage ' and 'Angkor' Narcissus are also green now after only one week in the cold glasshouse.
The pots have not been watered yet and I will wait another week before giving them a drink.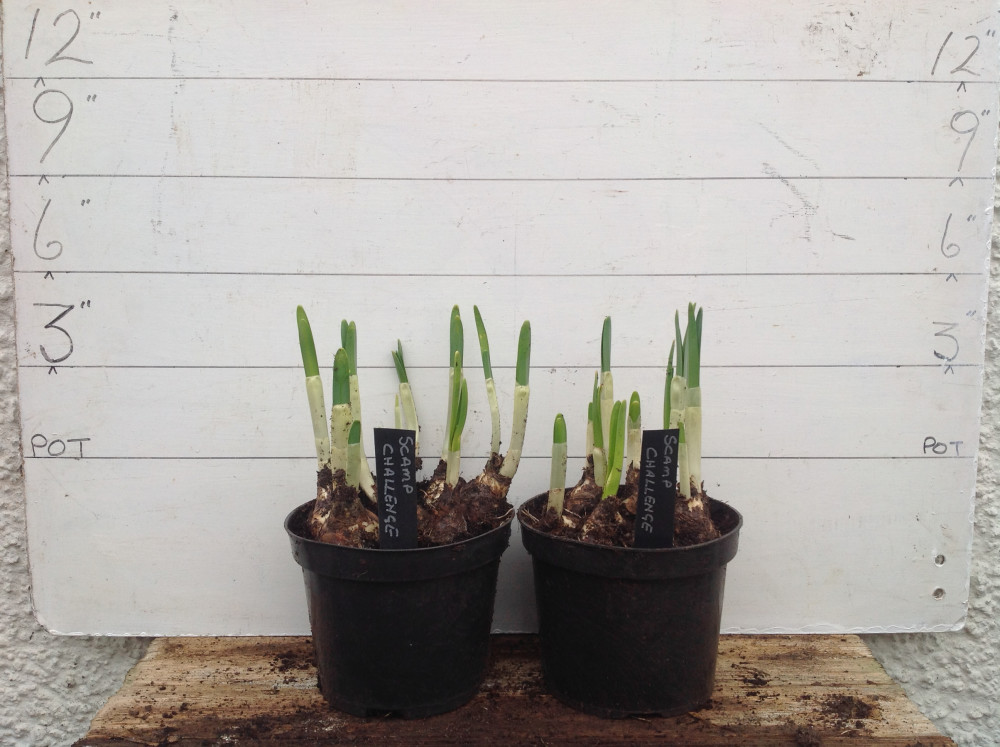 Meanwhile the two pots of Scamp Challenge Daffodils are coming along nicely.
We have 5 more weeks until it is Showtime and our challenge is to get all of these bulbs into flower and looking at their best either as single cut flowers or whole pot.
Spring is coming
Stay safe
George