Allotment News
The rain had stopped by our starting time on Thursday and we yet again disturbed the hen pheasant who was stalking round the plot.
The first job was on the damson tree planted last year. The branches were growing straight up and, at the pruning workshop, George suggested putting a football into the fork of the tree to encourage them to branch out. Our best effort at a football was put in place and we also pulled back the two main branches using soft string to help things along.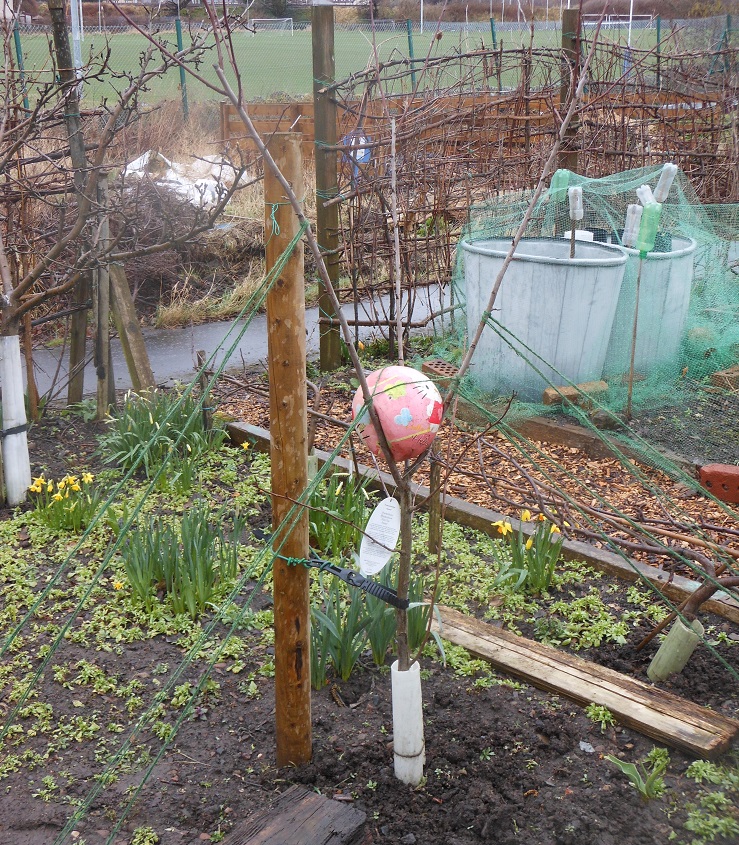 The fruit had a feed of organic chicken manure pellets – high in nitrogen to boost leaf growth and now is the time as the buds on all the fruit are on the point of bursting out.
A good weeding was done on the comfrey bed and a lot of green alkanet was dug out.
The broad beans planted out three weeks ago have settled in well and looking good – no new growth yet but fine sturdy plants.
Last week we put enviromesh round the plum tree to give it some protection against the cold winds and frost, but it was somewhat awry after the gale of a few days ago so we fixed it again and tied some string round it to help keep it in place.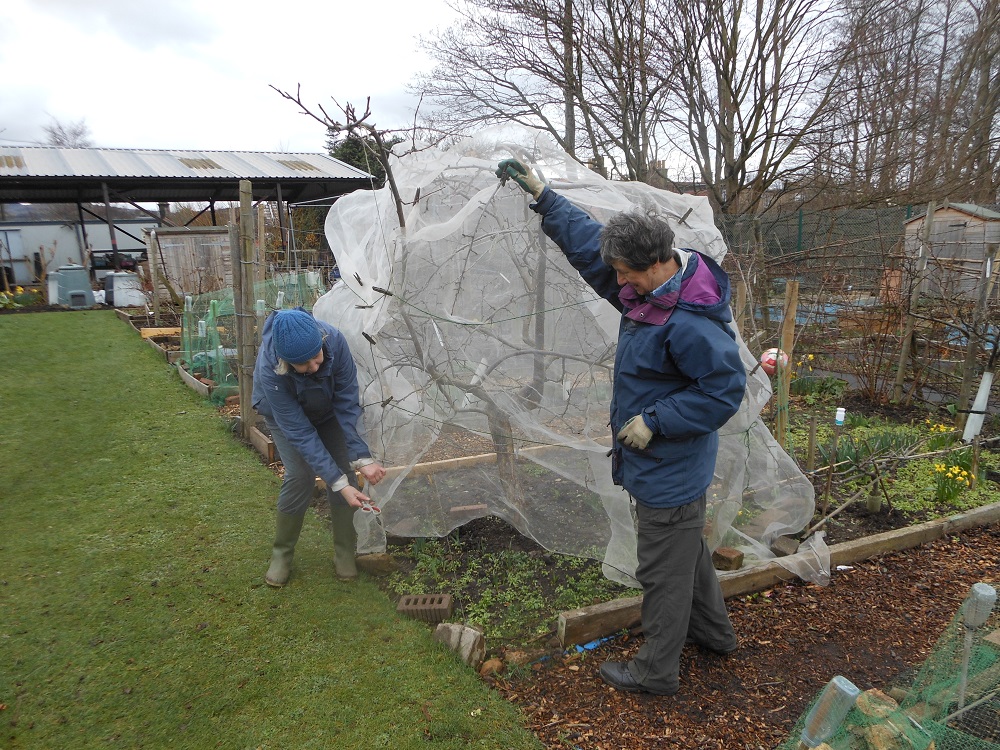 We still have leeks, Jerusalem artichokes, kale, chard but only managed one sprig of sprouting broccoli today – it needs the warmer weather to sprout.
Jobs for next week
General weeding around
Dig over the bed used for the bonfires