Another day – another patch of weeds.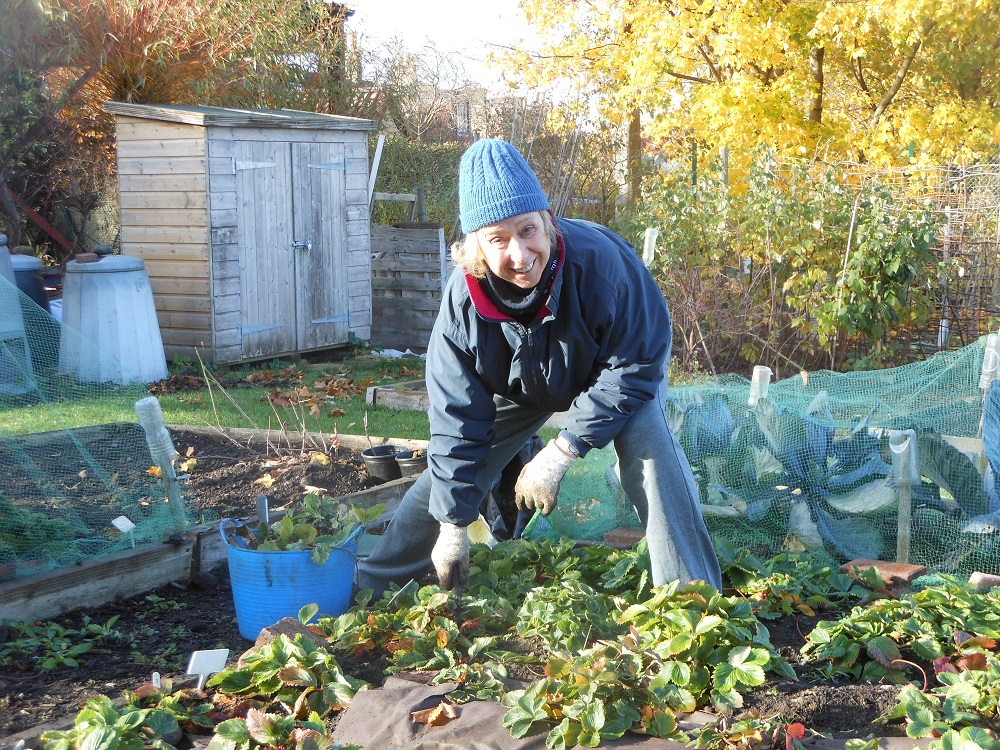 Another day on hands and knees doing weeding on the woodchip paths, amongst the strawberries and the coppiced hazels. Some of the paths now have such a deep layer of rotted woodchip it provides ideal conditions for seed germination. Time to dig these out and start again with a layer of plastic and fresh woodchip to reduce the amount of weeding needing done.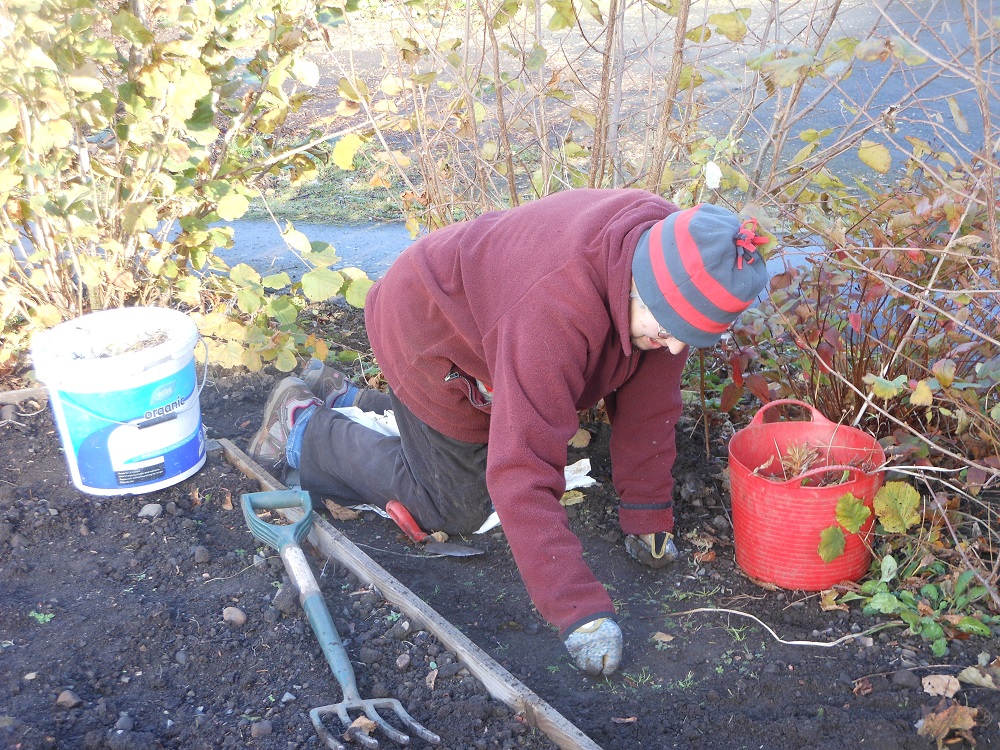 One of the repaired stakes had not had its 'splint' put in deep enough and was wonky so that was dug out again and put in much deeper and the training wires tightened up.
The recently planted damson tree stake was too close to the trunk and rubbing against it, so it was taken out and better positioned as was the tie.
Soon the allotment will be getting its annual delivery of leaves. We find the leaves rot down in one year in the green compost bins. These are already full of rotted compost, so we shall empty these ready for the coming deliveries.
It's not all hard work though.  Sometimes we have time to stop and watch the trains go by.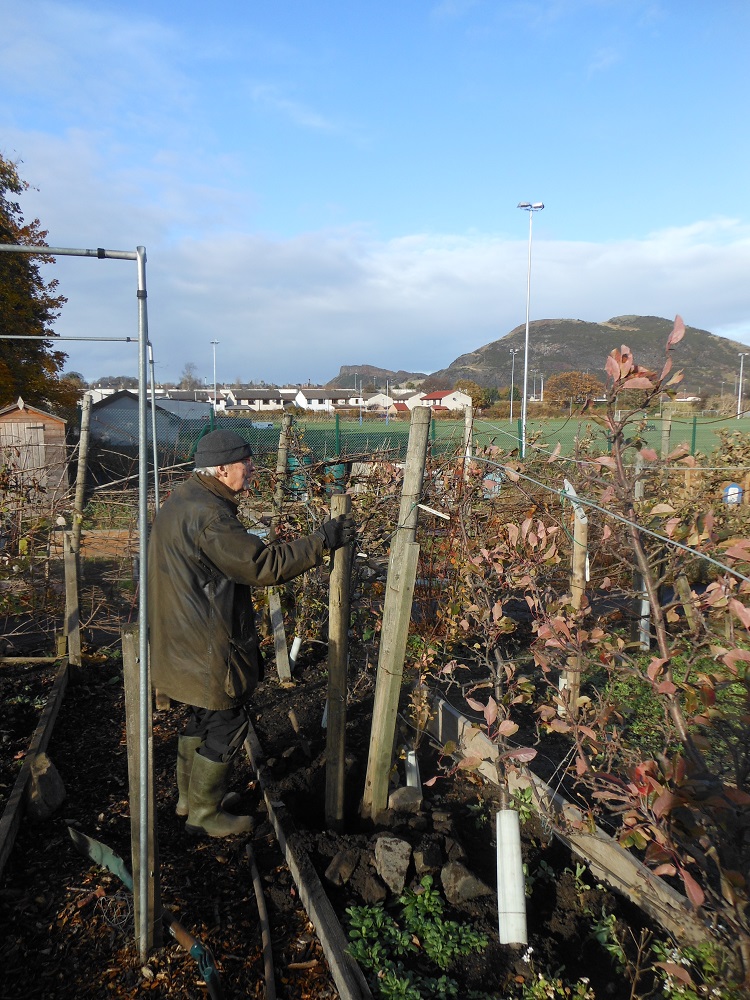 Jobs for next week
Yet more weeding!
Bag up the rotted compost.
Continue the maintenance.