Bright and sunny on the Allotment
Another week and luckily the sun was shining again, quickly thawing out the soil after the overnight frost. It is time to give the fruit its annual feed of well-rotted manure, much to the delight of the local robin who was immediately on the spot to catch the worms. The green alkanet has started into new growth, so it was attacked again.
We are going to plant new strawberries this year – the current plants are runners of runners and lacking vigour. They will be in a new bed and that was lightly dug over, compost and dung added, and the ground formed into ridges. These will be covered with weed suppressing matting and the strawberries planted into it at the end of the month.
The team also got a new brazier this week – they do love a bonfire!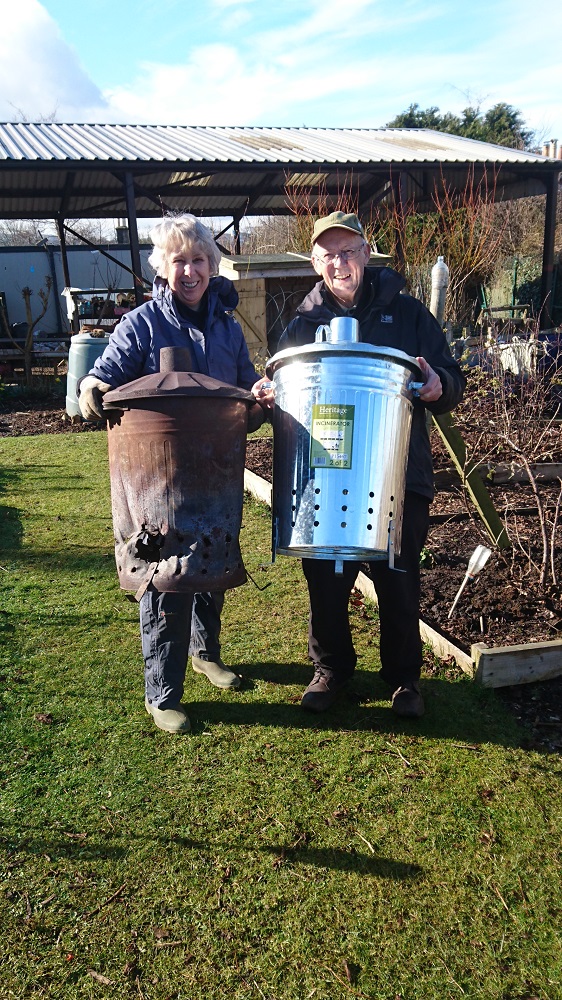 Jobs for next week
Prepare the ground for onion/shallot sets
Move the apple tree
Put fleece over the strawberries