Feedback from the show
Show time arrived at Saughton Park last weekend. This was the first weekend the park had been open to visitors as the restoration work is not yet complete.  But with goodwill and good weather we were able to hold a stunning show.  The blooms loved the cool atmosphere of the marquee and stayed fresh for the whole weekend.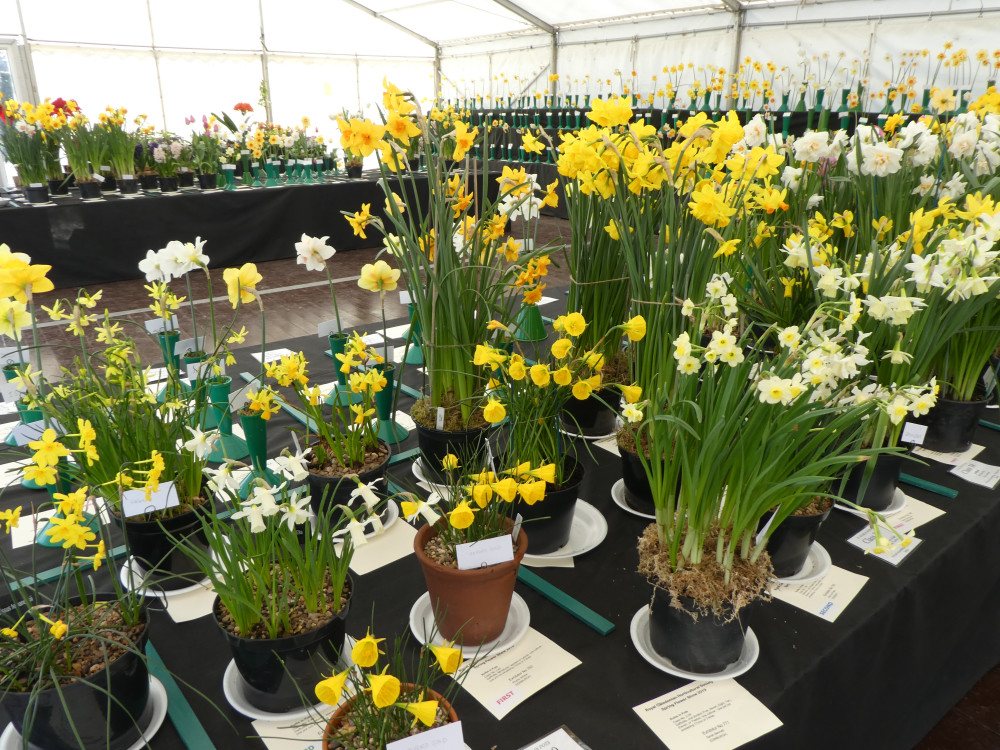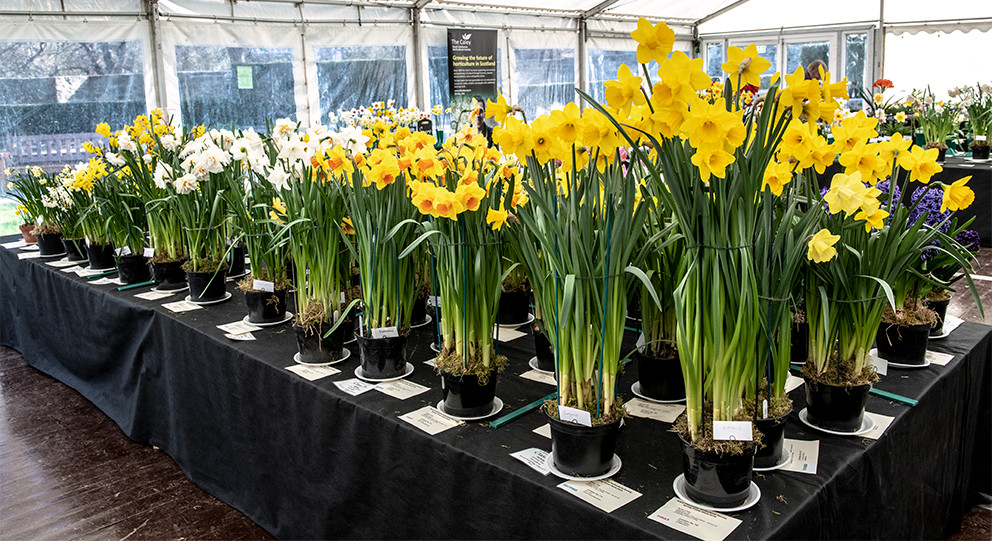 Blog watchers, who were not able to attend might be keen to hear how George got on.  He did very well as you can see from the smile on his face.
Not only did George win Best Bloom in Show with N. Cape Cornwall, he won Best Division 11 with N. Maria Pia, plus he won the Scamp Challenge and had the best pot of Blue Hyacinths.  Well done George!
There were others equally pleased to get a First, Second or Third.  The show had 70 classes and there were 482 entries!  Congratulations to everyone who entered and managed to find us!  (Apologies to those who didn't.)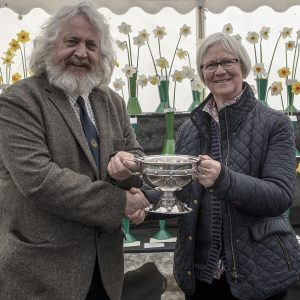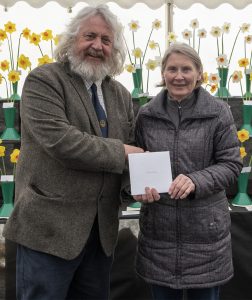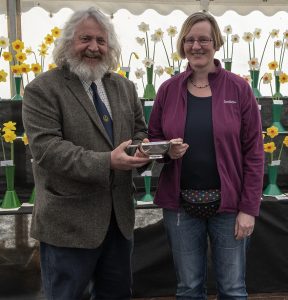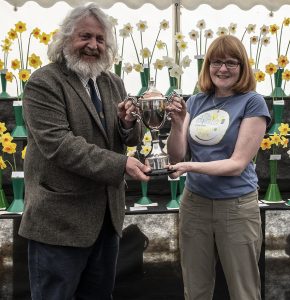 I am sure the many visitors to the park on Saturday and Sunday enjoyed it – almost as much as the smiling cup winners…..
Thanks to the many Caley members who entered and or supported the show, the National Trust for Scotland (especially Threave and Greenbank), to Scamp Daffodils – for their displays of daffodils, to The Friends of Saughton Park for their wonderful pop up cafe which kept everyone (participants and visitors) going, and to The City of Edinburgh Council and Clark Contracts for their willingness to allow the show to proceed despite the whole park restoration not quite complete!
Special thanks to Green Field Marquees for their flexibility, willingness to provide a marquee at short notice and their support.  The Caley could not have done it without them.