It is that time again!!
Time to get organised for Spring and the Spring Show.  First task is to look out the Show Schedule and make sure of the pot sizes which are allowed in each section. ( I am growing cut flower so don't need to worry about pot sizes) If you are growing pots for Show or at taking part in the school bulb challenge then make sure you check the schedule.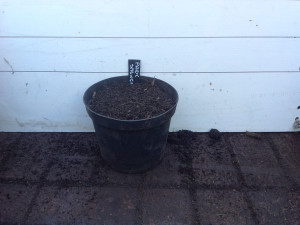 This year my bulb compost is made up a mix of peat free general purpose compost with about the same quantity of a soil based one. However you can use a pre made bulb compost or one of the many types of multipurpose compost on offer from garden centres
The pots are filled completely and levelled off before the bulbs are pressed into the surface of the compost.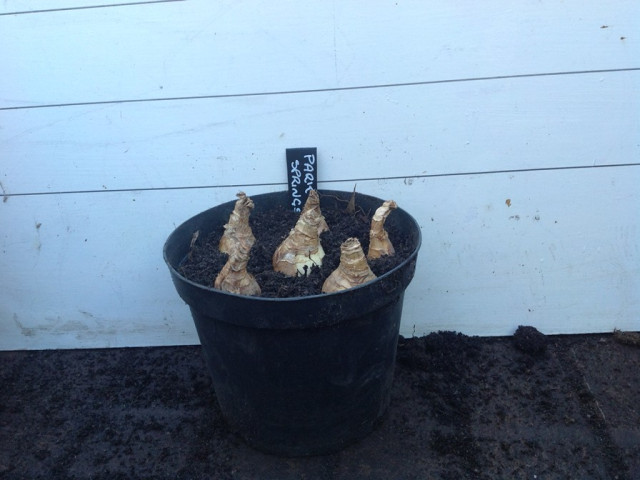 The planted pots are labelled and then placed into a sheltered and shaded corner where they will stay cool and damp.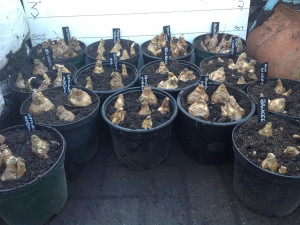 Once all the pots are filled and planted they plunged which just means that they are covered with about 3-4″ ( 100mm) of old compost in what is called the plunge.
The pots will remain in the plunge until January or February when we will remove them and start the serious process of getting them ready for the show.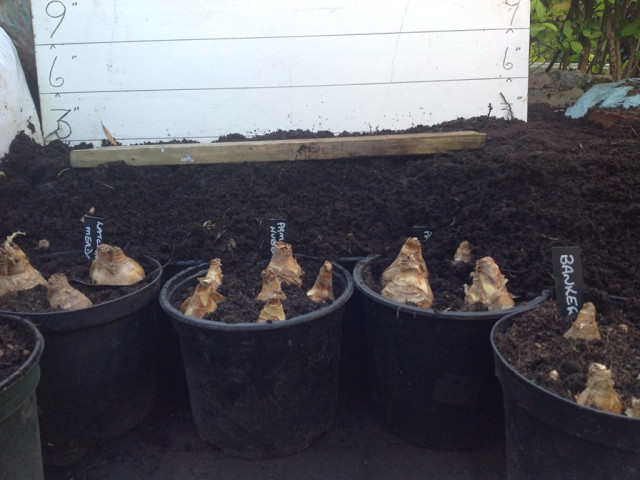 More later.
George