Autumn Bonfires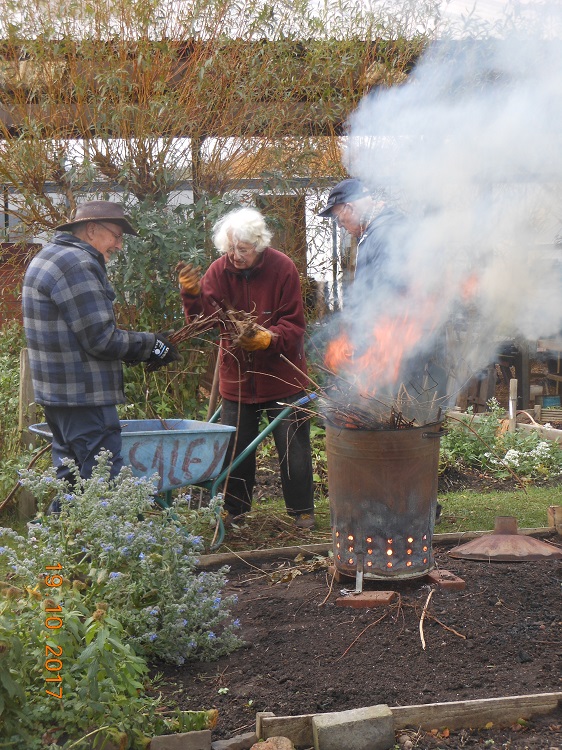 Another bonfire today to finish clearing out the dead hedge which was being used by wildlife we don't want to encourage. Over the winter months we'll put in another woven windbreak instead, using the willow and hazel prunings and we will also plant some bulbs.
It is the end of the season for the French and runner beans, courgette and the sweetcorn so these were cleared. The sweetcorn is chancy for us, but we did have a few decent cobs out of it. All the apples have now been picked and the redcurrants are now finished. With the mild weather, the new shoots on the soft fruit are still growing so next week these need to be tied in again.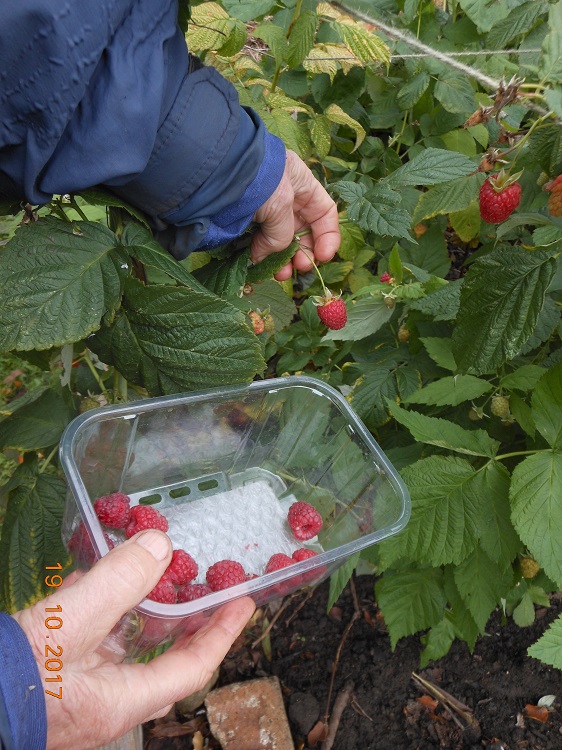 Still cropping carrots and beetroot, kale, spinach, chard, radiccio and have a store of onions and potatoes in the shed.
Jobs for next week
Cut back the Jerusalem artichokes
Tie in new shoots on soft fruit
Continue clearing the dead hedge area
Clear out the 'playpen'