News from the Allotment
Sunshine and blue skies for us on Thursday. We finished preparing the trenches for the carrot and parsnip sowing, riddling the soil and, for the carrots, adding some sand to improve the drainage and give them the sandy soil that they like.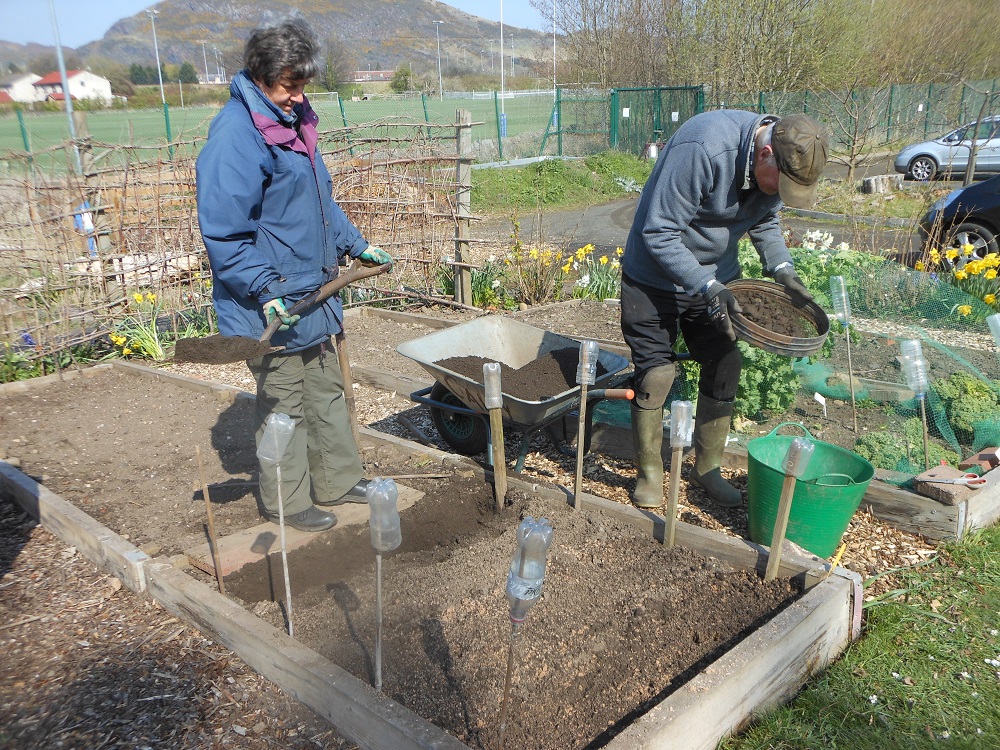 Brussel sprouts and early cabbages were bought in as young plants and they were put in to grow on a little before being moved to the brassica bed. Other winter brassicas – kale and cabbages – were sown into a seed bed.
The Japanese vegetable bed was dug over ready for the new sowings, and the grass edges had a trim.
Jobs for next week
Plant the early potatoes weather permitting
Sow carrots, parsnip, turnips