News from the Allotment
It is still pretty chilly at Bridgend but good to see everything growing regardless.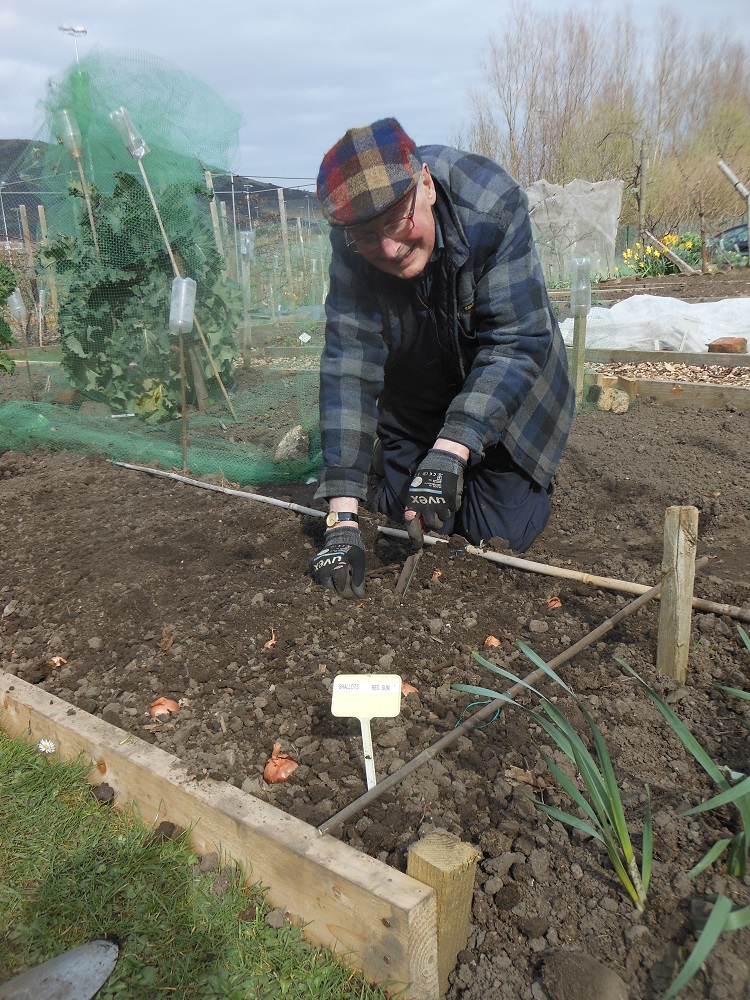 We planted out the onion sets, variety Centurion, today. They were grown on in pots to get them started. We also put in the shallots, a variety called Red Sun, and some red onion sets, aptly named Red Baron. Well-rotted manure was dug in beforehand and the bed had barrier netting put round to protect the green shoots from the rabbits. They seem to be unusually hungry this year, we have lost all the new shoots on the poached egg plants (Limnanthes douglasii), an annual that self-seeds. This is not a problem we have had before.
And, as ever, we are trying to keep on top of the weeding.
A date for your diary so that you can plan ahead:
The Caley Allotment Open Day is Sunday 25 August, 2.30 – 4.30pm
Jobs for next week
Prepare the seed bed for the winter brassicas.
Put down the black plastic on the potato bed to warm up the soil.
Net the cherry blossom.
Stake the broad beans.