Now the snow has gone ….
The Caley usually lifts the pots from their winter plunge around Valentines day.   Some members had plunged their pots at Saughton and thanks to Charlotte and Max they did manage remove the snow and lift the pots so people could collect them whilst on their daily exercise.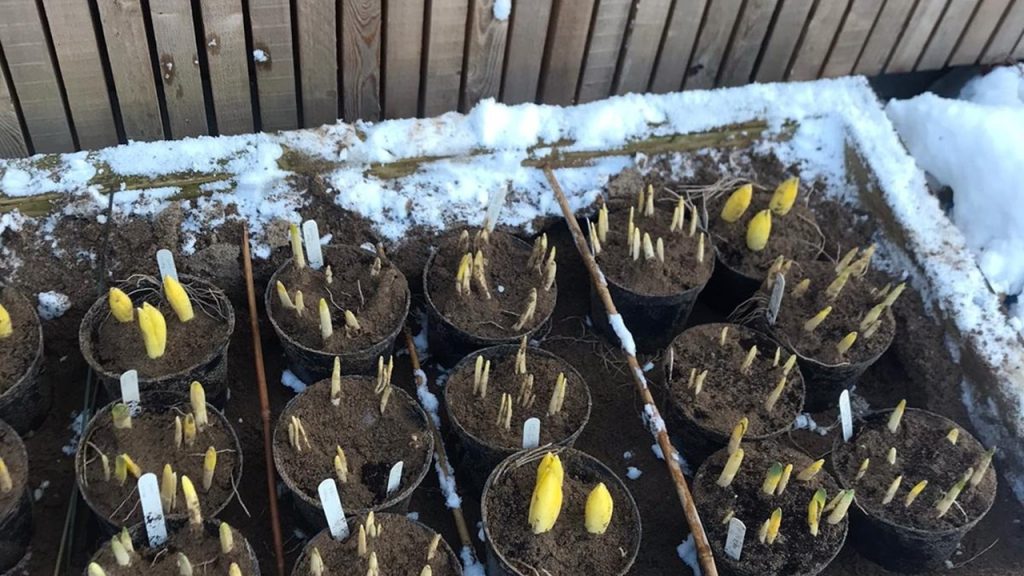 But many of us were still covered with snow, even George, so it had to wait a day before he could lift his workshop bulbs as he had planted his at home.  Enjoy the video – and remember the Spring Show will proceed as a Virtual show this year plus an added second weekend so we can all enjoy more spring flowers.
The schedules are available here for the daffodil, tulip, and hyacinths and Amaryllis weekend and the second section the weekend after of other spring plants.