The Caley's GLiN project at Saughton Park is now completed.  Read on to find out some the things the group got up to.
With thanks to our funders, Scottish Natural Heritage (SNH) (Outdoor Learning in Nature), since April 2019 we've been delivering outdoor learning to 5 participating local schools.  Learning at Saughton Park enables our pupils to connect with various park groups, visitors and events at the park as well as contributing to greenspace improvements within the park. Pupils benefit  from learning outdoors, improving not only gardening and nature skills but also developing important life skills. GLiN also supports teachers by delivering monthly CPD sessions for all teaching staff.
Pupils and teachers to learn together to achieve their GLiN Award.
They develop knowledge and understanding of core horticultural activities.
They develop knowledge and understanding of biodiversity, wildlife identifications, pollinators, nature conservation.
They will undertake wildlife surveys and will link to Local Biodiversity Action Plans and Saughton Park Management Plan.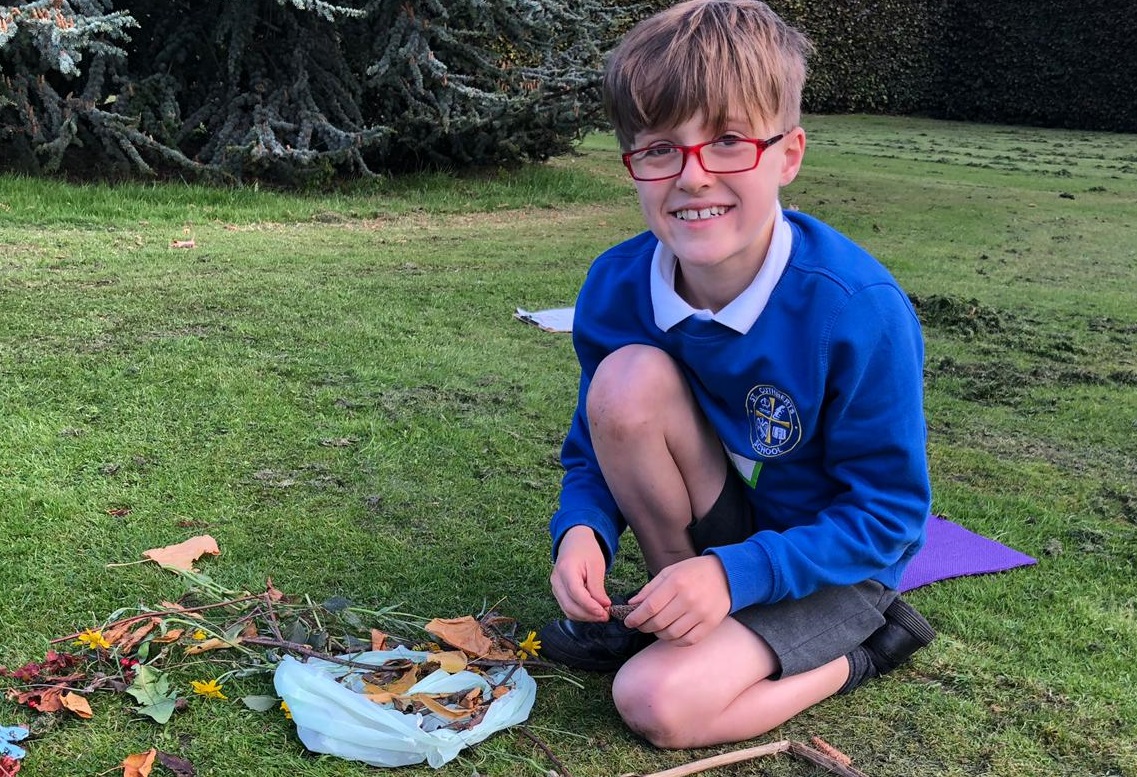 As well as learning in and around Saughton Park, our groups have also made visits to  Corstorphine Hill,  the Water of Leith and Colinton Dell to explore different landscapes and learn about wildlife.
They also take part in various volunteering opportunities, events and undertake wildlife identifications.
'Grow and Learn in Nature is the best part of my week.' Pupil
The five schools taking part in our Grow & Learn in Nature (GLiN) programme at Saughton Park worked hard for the Action Earth – Volunteering Matters initiative.  They planted apple trees in the Demonstration Garden area and daffodil bulbs around the park.  These will help improve the biodiversity within the park and the fruit trees provide a connection with healthy eating.   It was lovely to see everyone take part.
We can't wait see the daffodils in Spring and to taste those apples – particularly the Edinburgh apple 'James Grieve'.