Seasonal Changes on the Allotment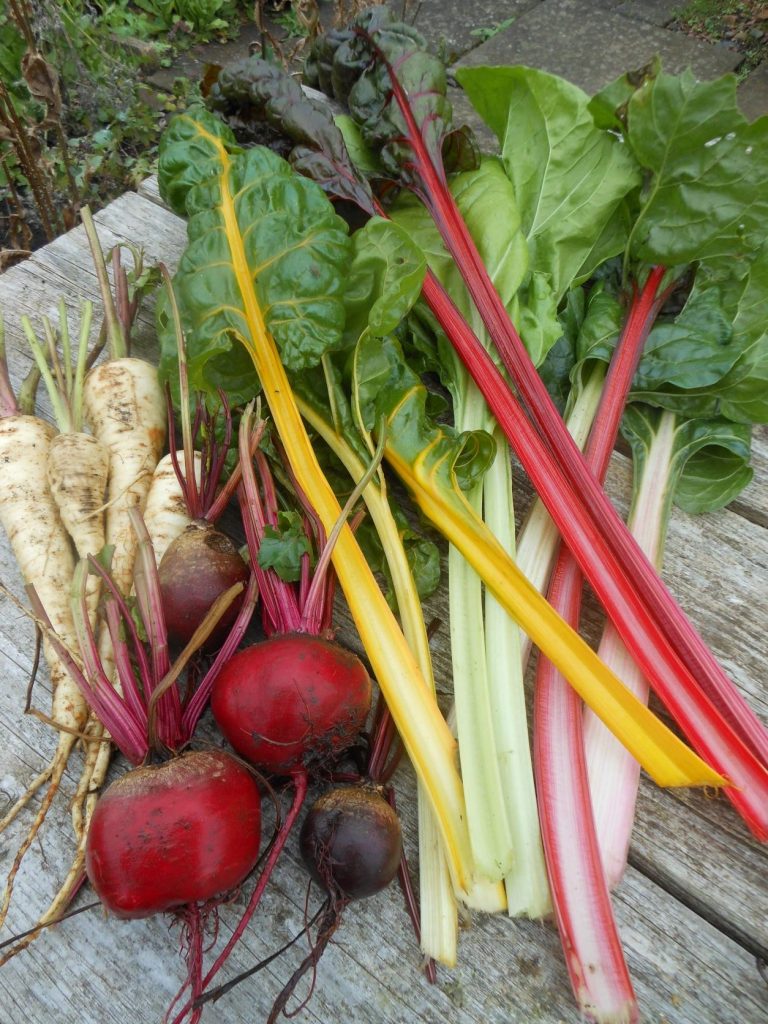 A pleasantly mild day for our allotment stint on Thursday. Work was done on tidying the edges, clearing out the nettle patch which had grown behind the hut and cutting back a Cornus that had decided it wanted to grow tall.
The dwarf French beans and summer broad beans are now finished, so they were dug out and put on the compost heap and that space will be used for the autumn planted onion sets and garlic. Some compost was added to the bed.
The apples were checked for ripeness and we had a good picking from the autumn raspberries and some sugar pod peas. With most of the summer crops over, it is now time to start on the later ones so we picked some parsnips and chard.
Jobs for next week
Continue tying in the soft fruit canes
Plant out autumn onion sets and garlic
Spread wood chip on paths
Check apples
Check onions & potatoes for any rot