George pots up his bulbs for the Spring Show
As I was not at the Bulb Planting Session at the weekend a kind person picked up my bulbs and delivered them to the door. Thank you.
The compost has been made (a mix of leaf mould, some new compost along with some grit to aid drainage). Some extra nutrient was added in the form of Sulphate of Potash and a handful or two of a balanced granular fertilizer. For all the Caley bulbs that can be entered into the show in the pots section, I used 2 litre pots.
For the Scamp Challenge where I am only after cut flowers,  I use 3 litre pots  and tend to use black plastic Rose pots as these have extra depth.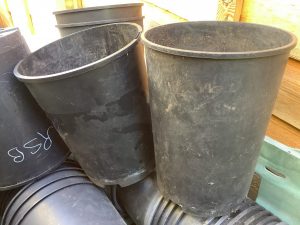 The pots were filled to within about 1/2" of the brim and after the bulbs were checked for any defects they were spaced evenly around the pot and gently pushed into the surface of the compost, labelled with the name on one side and the Division on the reverse.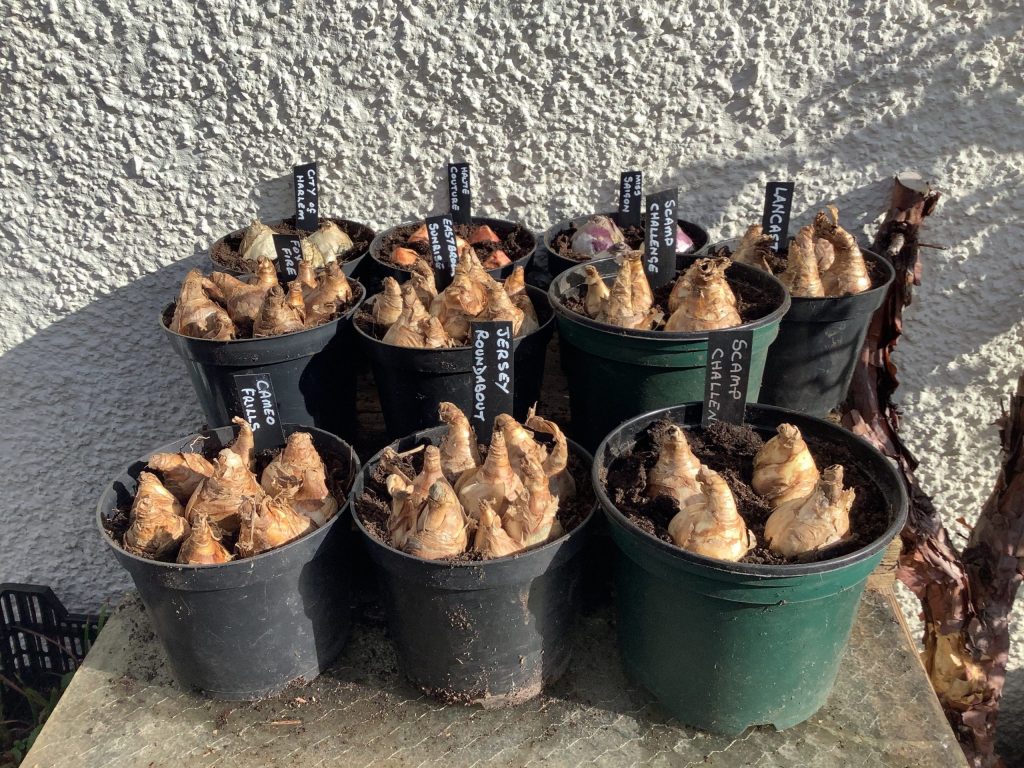 Once all were potted the full pots were put into the bulb plunge. My plunge is made up of old paving slabs but you can use any wooden structure or trench that is sufficiently deep to allow a covering of about 3-4 inches ( 75-100 mm) over the top of the pots of planted bulbs.
I line the plunge with plastic sheeting to prevent the pots rooting into the underlying soil and have covered the pots with a mix of leaf mould and old compost topped with some plastic netting to keep off the local cats. If you are in an area where there are a lot of grey squirrels use some chicken wire over the compost to stop them digging up your prizewinners.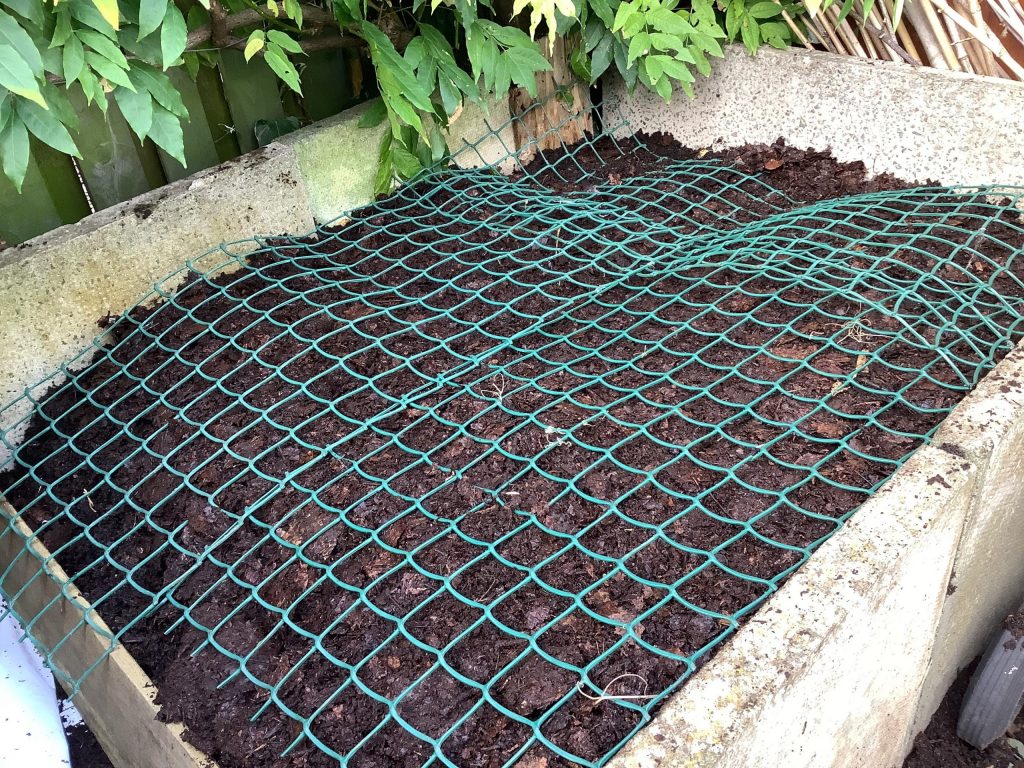 The pots will remain in the plunge until either 25th January or 14th February 2022.
Roll on the spring!!!
Happy gardening
George