Still time to enjoy daffodils
The Caley show may be over but the season has been so slow there is still plenty of time to enjoy daffodils.
The car is packed with a few blooms ready to head off to Dundee.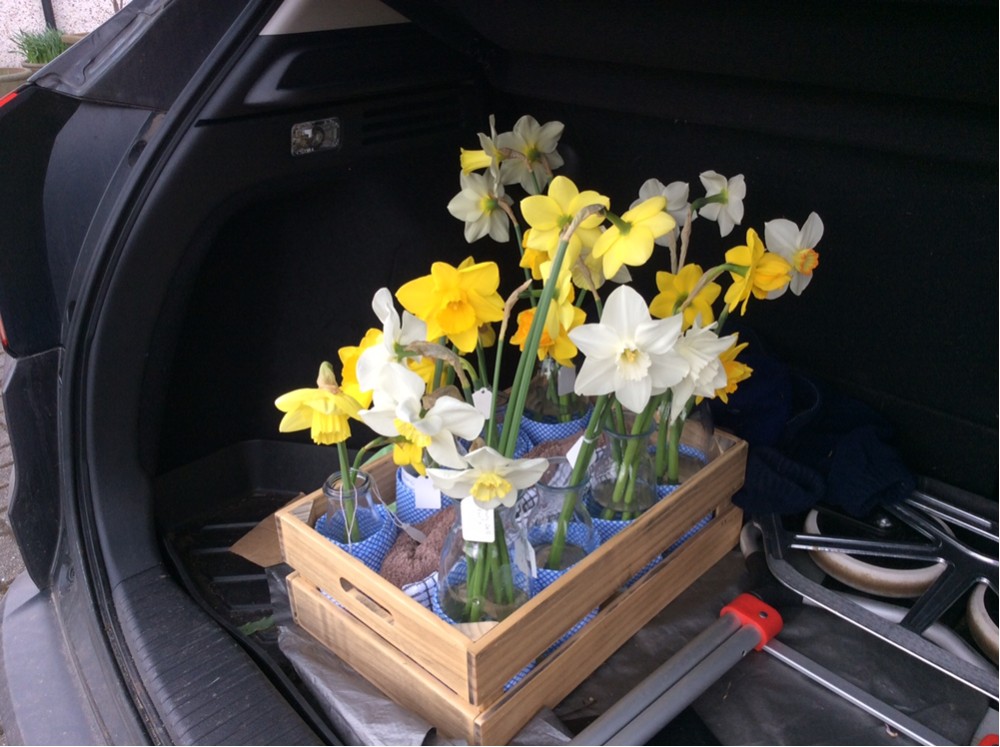 The Dundee show is held in the Boomerang Centre, Kemback Street and is open tomorrow Saturday 7th April at 1pm and again on Sunday at 12 noon. (Admission is free to this show.)
Next weekend (14th and 15th April) is the Backhouse Rossie Estate Daffodil Festival.  Open from 10am to 4pm each day.  Adults £5 per person; Families £12, with children under 3 free.
Saturday 21st is Keith in the Longmore Hall and then on Saturday 28th and Sunday 29th (1pm – 4:30pm) you can see even more daffodils at Banff in the B-B Hall, Seafield Street.
Aberdeen, The Caley, Dundee, Keith and Banff all participate in the Jim Davidson Memorial Trophy Competition