Still waiting to plant early potatoes on the allotment
On Thursday there was no sign of warmer days and a cold east wind was blowing which kept the allotment crew on the move.
Plans to get the early potatoes in and sow the first rows of carrots and beetroot were put on hold for another week.
With soil temperatures still low, there is no point is sowing as later plantings will soon catch up once the warmer weather arrives.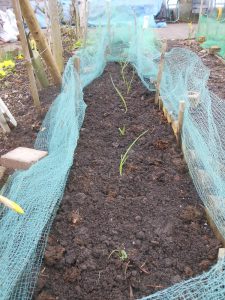 However some planting was done with the young Kelsae onions put in Tom's patch and netting put round to protect them from the ravenous rabbits.
The buds on the Victoria plum tree have fattened up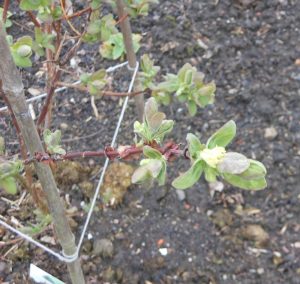 and it was time to put a cover over it to help protect the blossom in case of late frosts.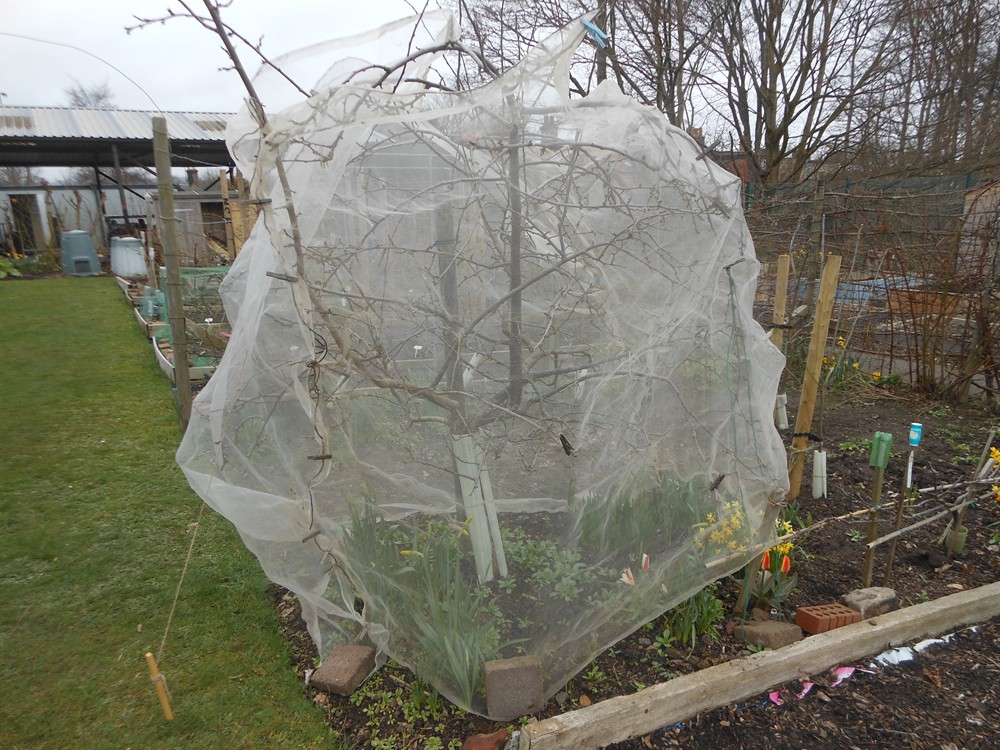 This is done with the aim of increasing the poor fruiting.
We will need to wait to see if it makes any difference.