Summer has arrived on the allotment
Summer has arrived with high temperatures and a brilliant blue sky. Most of the plants have grown so much with the rain of the past weeks, though some have succumbed to the cold and the slugs.
First some re-sowing and planting. Carrots brought on at home were planted out in plugs, dwarf French beans and runner beans were re-sown and the winter cabbages, variety Tundra ,were planted out.
Last week the currants, strawberries and saskatoon were netted and this week we did the gooseberries which are ripening fast. The plum has no fruit this year despite its protective cover. It had plenty of flowers but possibly there was no pollination and/or after the plentiful crop of last year, it is taking a rest. The apples which fruited well last year have a much smaller crop this year, but those which normally don't do very well have a good crop coming, possibly they benefited from the warm spell last summer ripening the wood.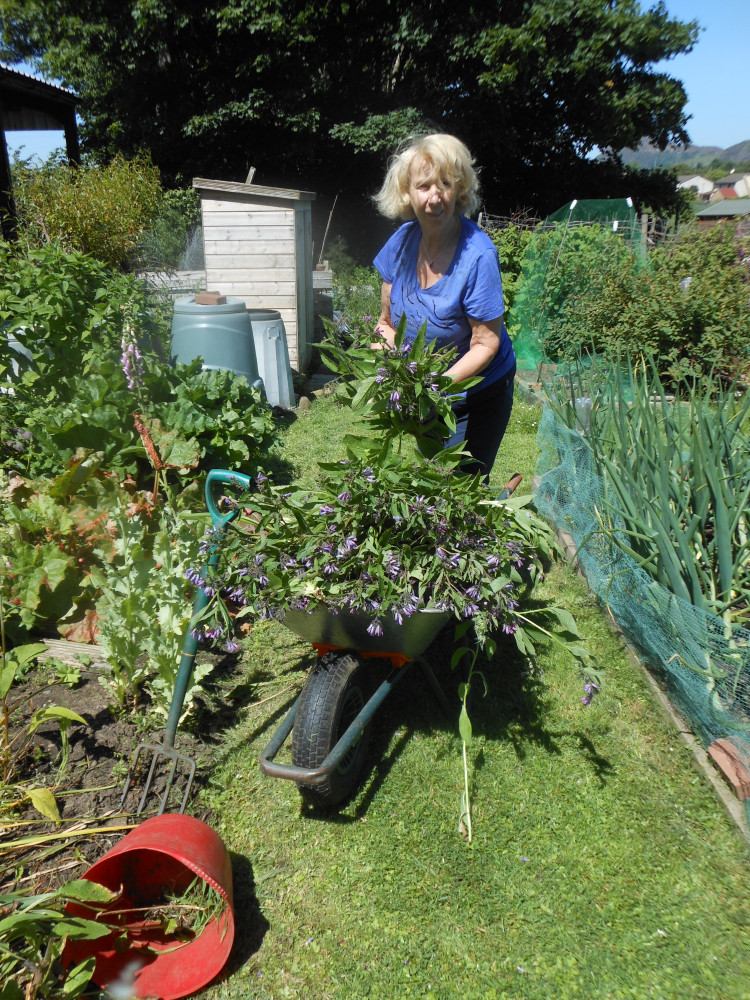 The comfrey was cut back and added to the compost heap and the grass cut and the clippings used as mulch round the beans and brassicas.
The sweetcorn was under fleece and has mostly grown well so the fleece was changed to a barrier against the north and east winds.
We had the first pickings of the season today – strawberries, cabbages, broad beans, one small purple turnip and still picking chard.
Date for the Diary – Open Day on Sunday 25 August 2.30-4.30 with our ever popular workshop on summer pruning of fruit.
Jobs for next week
If no rain, water the squashes, courgettes, sweetcorn, peas, and rootcrop bed [not potatoes]
Weeding
Thin shallots
Pick cabbages, strawberries etc