Rain? – What rain?
No need for watering this morning as we dodged the torrential showers which were supposed to arrive in the afternoon. But warmth and rain make everything grow well and the plot is a sea of green.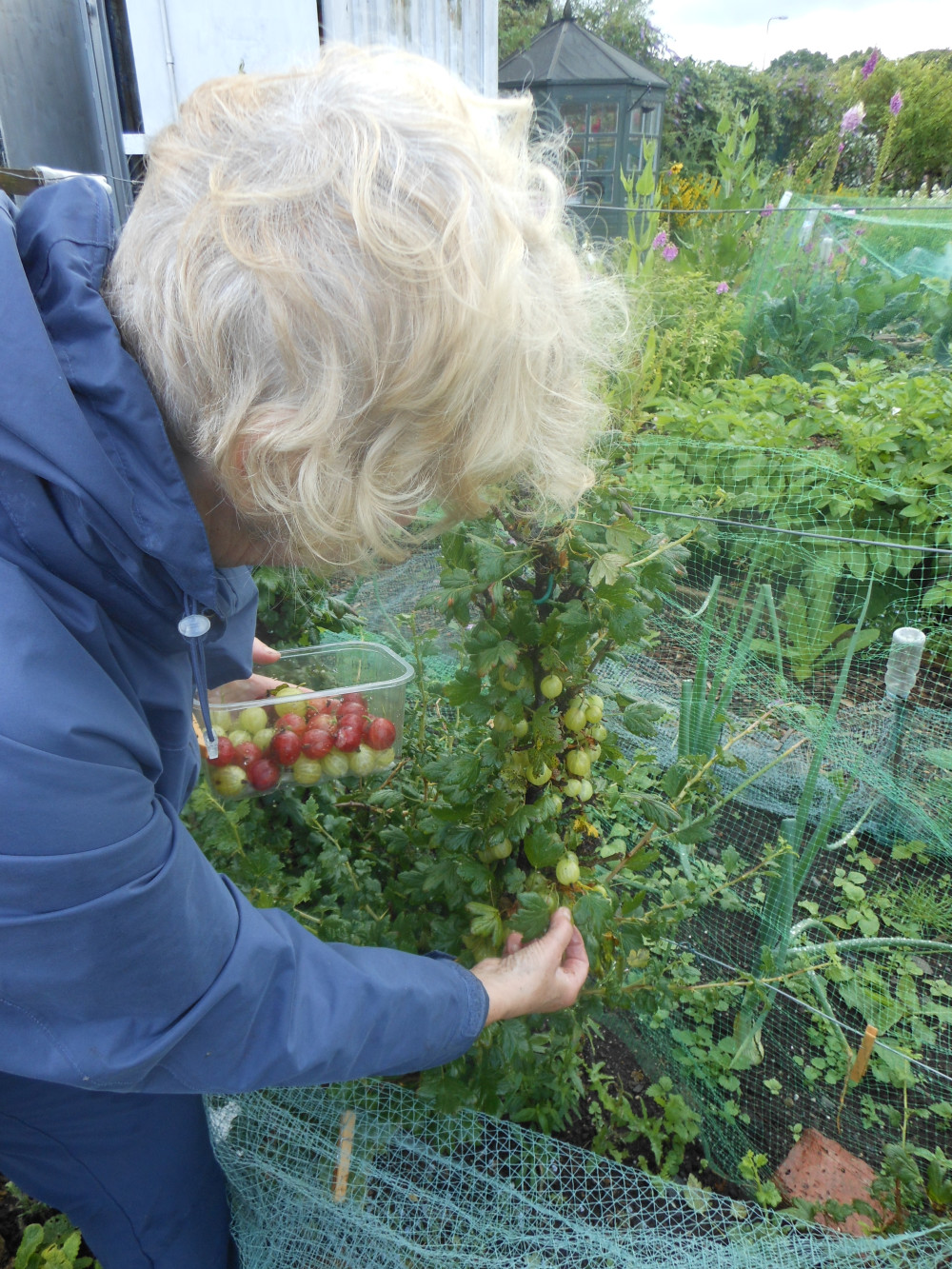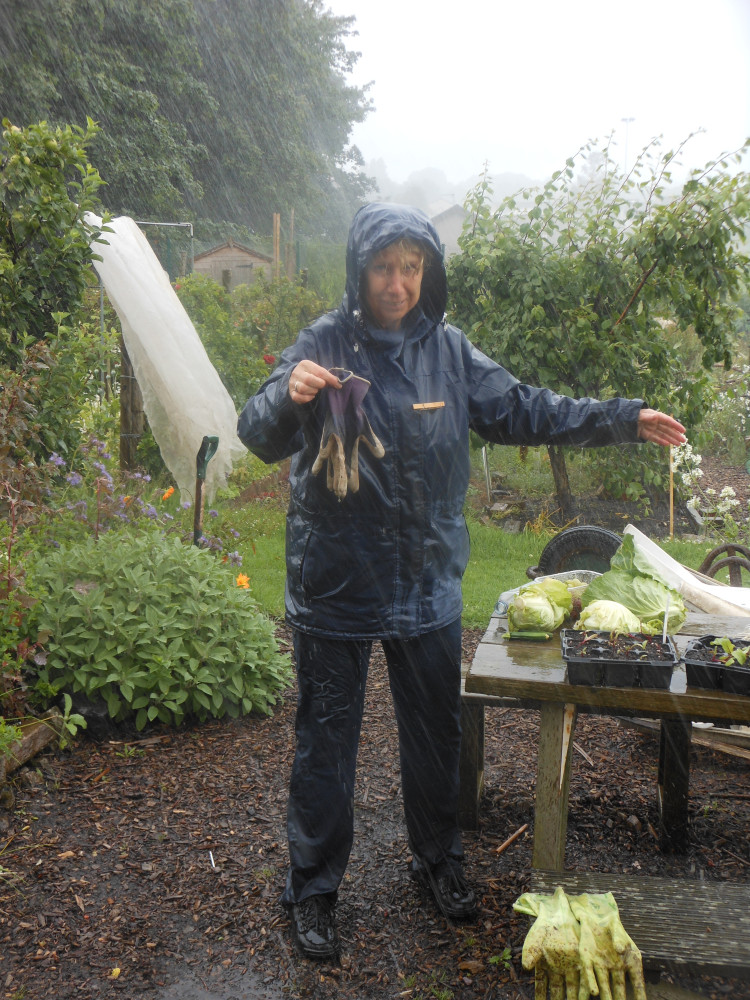 We spent most of our time picking fruit – strawberries, raspberries, saskatoons, gooseberries – cabbages and digging up the first of the new potatoes, variety Nicola.
The garlic was lifted and will go offsite for drying off.
The carrots which were planted from plugs two weeks ago have survived fortunately but the direct sowings of all the root crops are disappointing this year.
Last week the shallots were thinned and the compost heap turned and we had another generous donation from Sooty the pony.
Jobs for next week
Weeding
Planting out beetroot plugs
More weeding
And picking the fruits of our labours of course