Watering, watering, watering……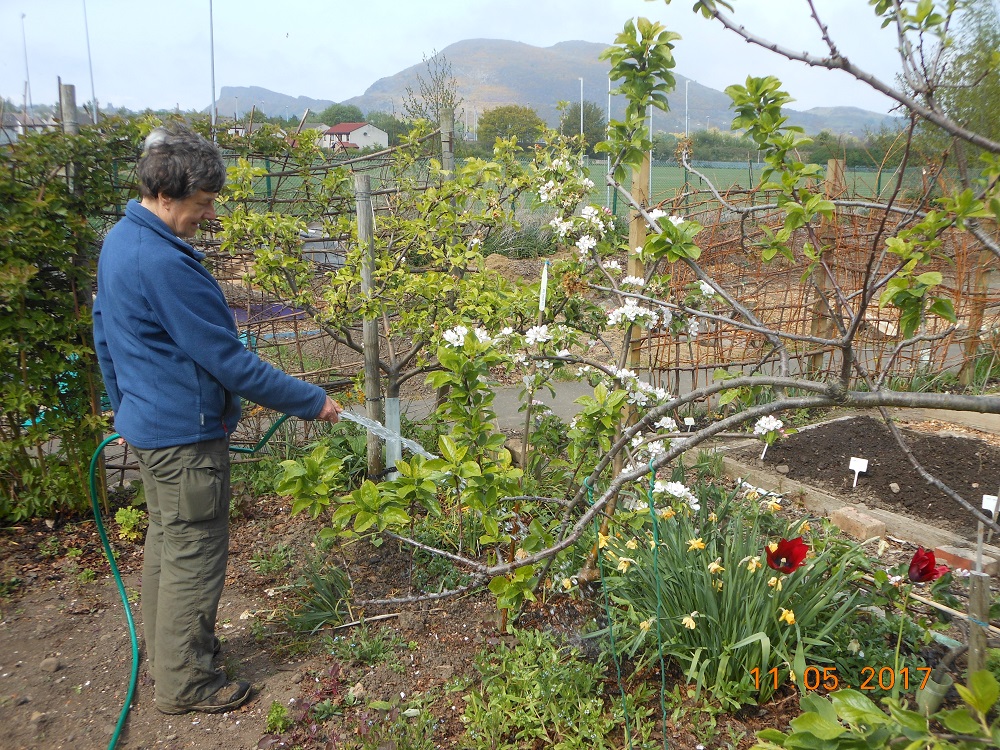 The weather is finally warming up but still no rain so out with the hose again today watering all the fruit and the growing vegetables.
The first flowers are out on the runner beans now and all the peas planted out earlier and sown are doing well. Thankfully the mice seemed to have left the pea seeds alone. The first shoots of the early potatoes are beginning to appear so they were earthed up to encourage growth and protect them from frost and cold nights.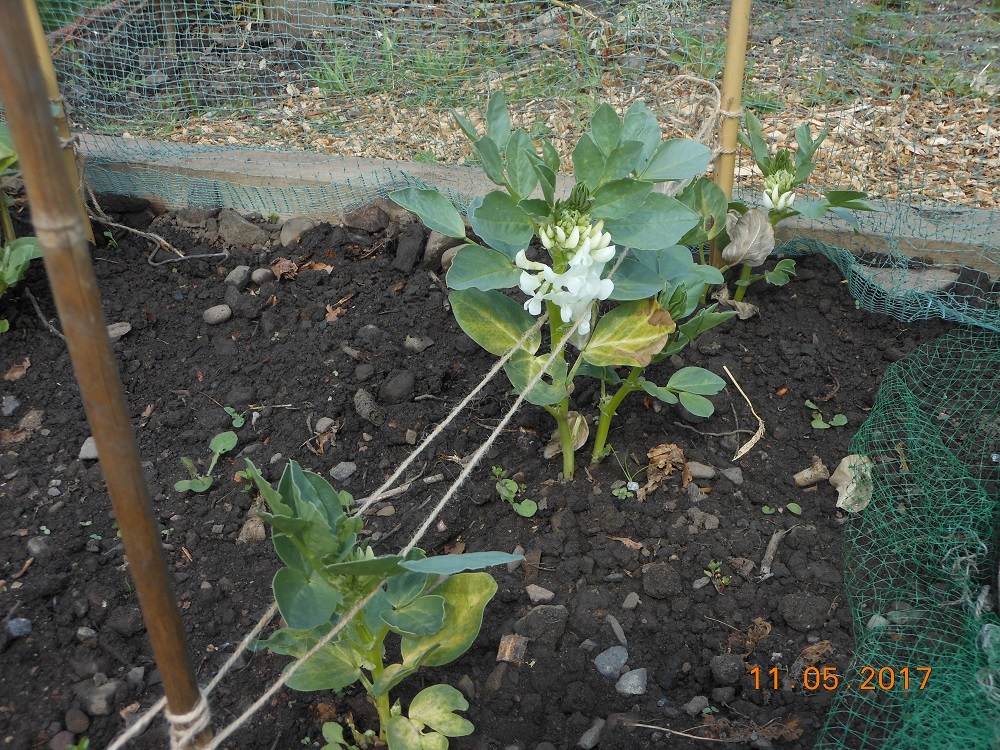 The carrots are just beginning to show, but unfortunately the beetroot has not germinated so there was a re-sowing today and the rows were covered with fleece to help keep in the moisture.
We also covered the salad crops with fleece to help the germination of the several types of lettuce sown today; Little Gem, Cos, and Antarctica. Radicchio and radishes were also sown.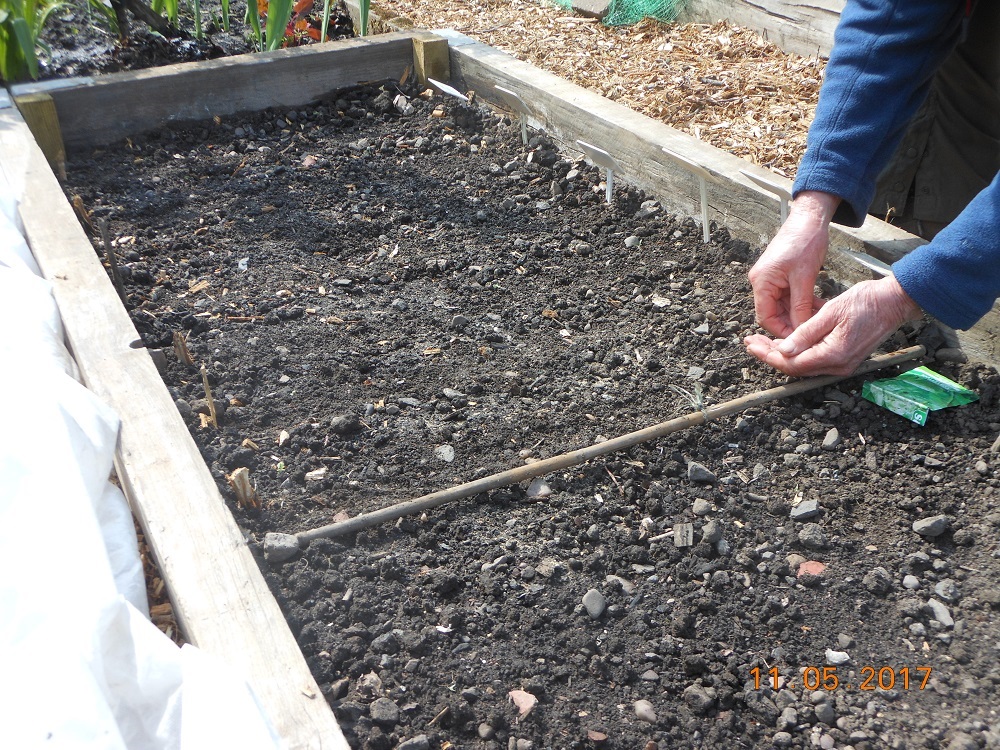 We cut the grass and planted out the sweet peas and gladioli for both summer colour and cutting.
The fruit had a feed of blood, fish and bone to keep it growing well and to encourage good fruiting. We feed on a regular basis throughout the growing season, generally about every six weeks.  Once the vegetables are grown on, they too will be included in the feeding round.
Jobs for next week
Watering, of course!
Weed the onion bed.
Weed round the hazels.