What a difference a few days make.
When George returned from a weekend away he was surprised at the growth that his pots of bulbs had made.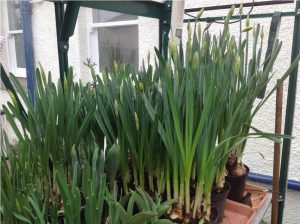 There are just 19 days until the Caley Spring Show and some of George's bulbs in the cold glasshouse are starting to show colour.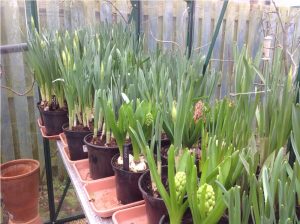 George's pots of Caley bulbs are coming along nicely and will be watered regularly when the sun shines.
The Caley pots of Taihiti, Pink Smiles and Viking are all showing good bud development. If your pots are not as far on as George's, bring them into the house for a day or two.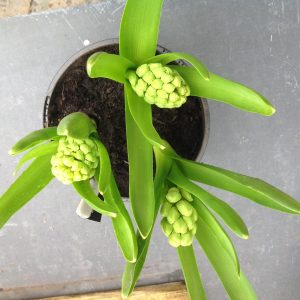 The flower buds on George's pot of the white hyacinth Ailos are starting to swell and will be left in the cold glasshouse for now. However if your pot of Hyacinths is not as advanced as George's then, again, bring it into the heat of the house and sit it next to a sunny window for a couple of days.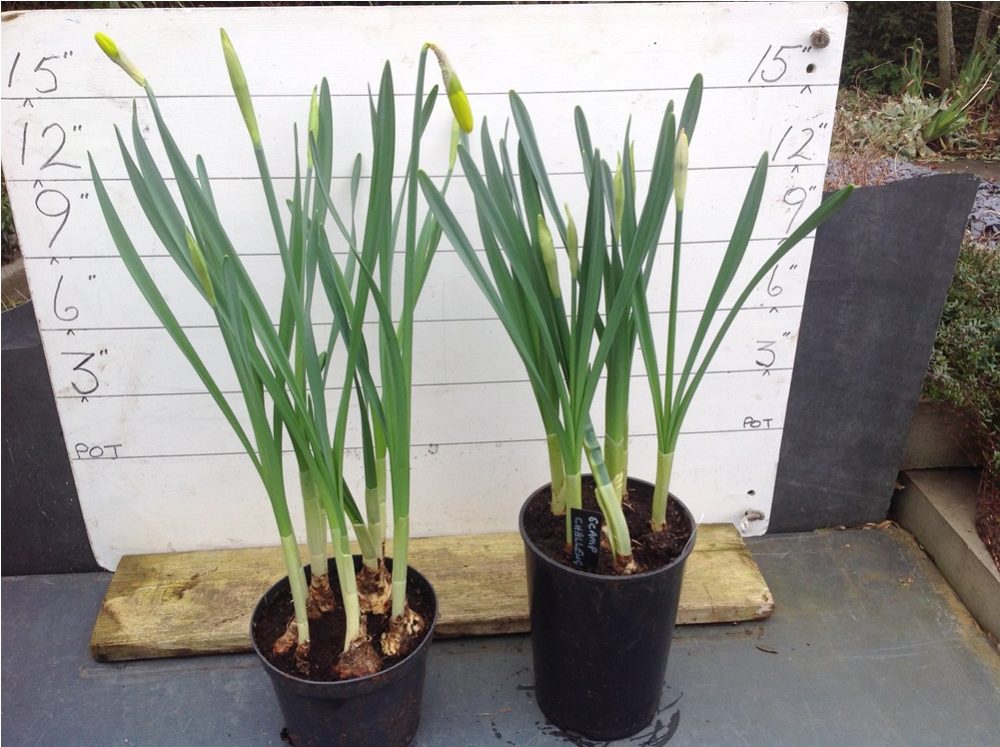 There are some of George's pots with flowers that are at the ' Gooseneck' stage already and showing colour. They may be put outside soon to keep them back. The pot on the right is this year's Scamp Challenge and with luck and a bit of gentle persuasion will be open in time for the Show.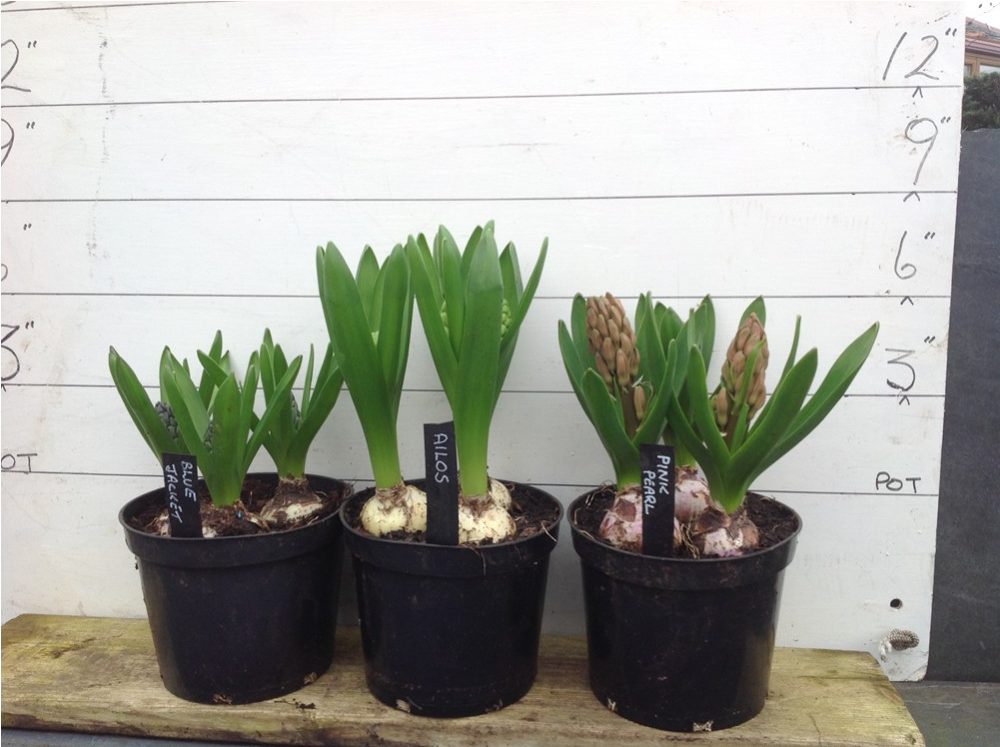 George's own pots of Hyacinths are starting to show colour and he is going to bring them into the house for a couple of days just to help them open and colour up.
It is all starting to get busier now and as the Daffodils grow they will need to be staked. More of that later.